IMPORTANT WARNING:

TO ALL RHODE ISLANDERS INTERESTED IN PURSUING CAREERS IN FILM AND TELEVISION
THIS IS A PUBLIC SERVICE ANNOUNCEMENT
We urge you to be cautious when choosing to work with talent and casting companies. Be sure to check with the Better Business Bureau at 508-652-4800 or the State of Rhode Island's Attorney General's Office at 401-274-4400

Be sure to check our RI Film Calendar of Events for upcoming screenings and activities
www.film.ri.gov/eventcalendar.html

RIFC Black & White Gala
We'd like to thank all of the sponsors and attendees of the 6th Annual RIFC Black & White Fundraising Gala. The event was a great success and we appreciate all of your continued support!
If you missed out this year, keep an eye out on Facebook and in the newsletter for information on our events planned for 2014!


Rhodywood Film Classes Fall 2013

Rhodywood is proud to announce a series of classes and workshops designed to educate and progress our local film and Acting scene. All are welcome to our safe and supportive, small class environment.
Classes are held at:

The Brooklyn Coffee and Tea House
209 Douglas Avenue
Providence, RI 2908
Ssend checks to this address made out to Rhodywood Or pay in cash in advance or day of class. Contact rhodywood@yahoo.com
C.O.R.E. A.C.T.I.N.G. Class
Acting class for all those looking for a fresh start, a raw challenge and an engagement of the senses. Scene study, dramatic improvisation, character development, business of Acting discussions. Beginners are always welcome.
Acting Classes held Monday nights, 7pm-9:30pm through the end of November. December schedule TBA
$25 per class, cash or check made out to Rhodywood. Sign up for three classes in advance and get one class free. No RSVP necessary. Just show up!
Workshop leader Mike Messier has worked as an Actor with Meryl Streep and Elisabeth Shue (in Hope Springs), and Wesley Snipes, Mario Van Peebles and Cybill Shepherd (in Hard Luck).
Mike has won six awards in film and television, including a regional Associated Press Award and a regional Emmy nomination.
Mike's C.O.R.E. A.C.T.I.N.G. students have gone on to be accepted at the Stella Adler conservatory in New York and to star in independent films. Actress Jami Tennille says "Mike is an attentive, insightful, and dedicated coach."
• • • • • • • • • • • • • • • • • • • • • • • •
The 1st Thursday of each month, Rhodywood.com hosts a Filmmaker's Showcase for independent producers at the Brooklyn Coffee & Teahouse in Providence, Rhode Island. Our coffee house is also on www.Facebook.com To be our coffee house friend, type in: Brooklyn Coffee Teahouse.
We look forward to hearing and seeing you soon. We want Your Independent Films! We want to host your test screening review •DVD equipment - Surround sound - Large screen available. We also have casting call space above our coffee house Location:

Brooklyn Coffee Tea House • Anthony Demings • 209 Douglas Avenue • Providence, RI 02908 • 401-575-2284
for more info contact RHODYWOOD@yahoo.com

Anthony Demings
RHODYWOOD.com
RHODYWOOD@yahoo.com
401-575-2284


Call for film entries:
18th Annual Flickers Rhode Island International Film Festival
The FLICKERS: Rhode Island International Film Festival (RIIFF) is now accepting entries for its 18th Annual Film Festival to be held August 5-10th, 2014 at venues throughout the state of Rhode Island.

CLICK for details.
• • • • • • • • • • • • • • • • • • • • • • • •
BEVERLY HILLS, CA – The Academy of Motion Picture Arts and Sciences announced that 10 live action short films and eight Documentary Short Subjects will advance in the voting process for the 86th Academy Awards®. One hundred twenty pictures had originally qualified in the live action short category and 40 entries were initially eligible for Documentary Short. The finalists for the 86th Academy Awards nominations will be announced live on Thursday, January 16, 2014, at 5:30 a.m. PT in the Academy's Samuel Goldwyn Theater.

The following films were screened/premiered at the Flickers: Rhode Island International Film Festival and are now on the eligible list:

"The Lady in Number 6: Music Saved My Life," Reed Entertainment (Documentary Short)
"Dva (Two)," Mickey Nedimovic, director, and Henner Besuch, director of photography (Filoufilm Dani Barsch) (2012: Best Short: First: Dva | Mickey Nedimovic, Germany 2012)
"Throat Song," Miranda de Pencier, director (Northwood Productions)
"The Voorman Problem," Mark Gill, director, and Baldwin Li, producer (Honlodge Productions)
Academy Awards for outstanding film achievements of 2013 will be presented on Oscar Sunday, March 2, 2014, at the Dolby Theatre® at Hollywood & Highland Center® and televised live on the ABC Television Network. The presentation also will be televised live in more than 225 countries and territories worldwide. Flickers will once again be presenting its annual Red Carpet Experience: Providence on stage at The Vets, celebrating yet another phenomenal year of cinematic discovery.
• • • • • • • • • • • • • • • • • • • • • • • •
Flickers RI International Horror Film Festival announces film awards for 14th season
CLICK FOR .PDF
Winter / Spring 2014 Internships Available with Flickers
CLICK FOR .PDF
Accepting submissions for annual Spotlight on RI Screenplay Competition
CLICK FOR .PDF


The Anthony Quinn Foundation is proud to announce the opening of the application period for the 2014 Scholarship Program. Applications will be accepted through January 1st, 2014.
Modeled after the personal experience of Anthony Quinn, the program distributes funds for high school students interested in the arts who wish to attend a pre-college, summer, or after-school arts education program. Students from around the world are invited to apply and must be enrolled in high school or officially registered as a home-schooled high school student. Applications are reviewed by a panel of judges, all professional artists or art educators and independent of the Foundation's Board of Directors.
Winners are selected based on a list of criteria, carefully researched and developed using the highest standards of excellence and integrity. The criteria incorporate elements of talent, personal dedication and financial need. Winners will be notified by April 1st.
Teachers, Advisors, and Supporters of the Arts, this is an amazing scholarship opportunity for talented students who wish to pursue their creative dreams!
To learn more about the program and our past scholarship winners, please visit our website http://anthonyquinnfoundation.org


ATTENTION
Filmmakers, Sales Agents & Producers
In March, One Independent Feature Film will debut on 100 Screens in the United States...and that Film could be yours!
CALL FOR ENTRIES
Deadline December 13, 2013
The Feature Film Project is open to feature Films of all genres and Documentaries. Filmmakers have until December 13, 2013 to submit their films if they wish to be part of The Feature Film Project. For more information and entry forms visit the Feature Film Project's website at www.TheFeatureFilmProject.com


Heartwarming Shorts
December 19th 7:00 PM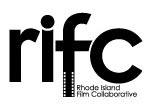 Call for Fall/Winter Intern
The Rhode Island Film Collaborative is currently seeking interns for the fall/winter seasons. The RIFC holds networking meetings, casting events, educational nights, pitch meetings and many other types of events to help filmmakers, screenwriters, actors and crew network, socialize and make films. Interns would work in all aspects of the RIFC including, but not limited to, light administrative work, event planning, and some hands-on filmmaking. We are looking for people who want to learn and get involved. Positions are available for both current students looking to earn credit, as well those looking to gain more experience and network within the film community.
This internship is unpaid, but will provide many opportunities for the right candidate.
Please submit a resume to the info@rifcfilms.com mail.
• • • • • • • • • • • • • • • • • • • • • • • •
"Fairfield Follies", Peppered Productions' First Feature
Santa, Jesus, and an African-American Jew walk onto a set...
What do you get when you mix classic films such as "'A Christmas Story", "Animal House" and "Waiting for Guffman"? Well, "Fairfield Follies" of course!
"Fairfield Follies" is currently in pre-production, slated to film late January, 2014 in Rhode Island. It is politically-incorrect look at a woman's attempt to put on an all-inclusive, politically-correct holiday pageant in a small community. This comedy is Peppered Productions' first feature. Producer, Kristin Kayala, and writer/director, Laura Pepper, have been busy preparing for their 2-week shoot. Already, several roles are cast, locations secured, and nearly 20% of their crowdfunding goals have been met! This film will consist mostly of local actors and crew, proving once again that the smallest state has a big pool of talent.
Rife with dynamic characters, satirical wit, and some twisted holiday themes, "Fairfield Follies" promises to be a funny, original holiday comedy.
The team's biggest focus right now is fundraising for equipment rental and food for cast & crew. You can help Peppered Productions reach their goal!
Please check out their campaign, donate and/or share.
About Peppered Productions Peppered Productions was formed in 2012 by Laura Pepper. It is an umbrella of artistic endeavors, including film, photography, writing, art, and music. Pepper has worked on several local films, photographed local events and marketing materials, and participated in the Providence Street Painting Festival each of its 14 years.
No stranger to filmmaking, Peppered Productions has produced several shorts and comedic skits, available on its youtube page.
Ms. Pepper also has the distinction of completing all five New England 48 Hour Film Projects in 2013. A microcosm of all aspects of producing a film, these challenges ask teams to write, film, edit, produce, and submit a 4-7 minute short film within a weekend. She is excited for this new challenge, and looking forward to a successful experience.
• • • • • • • • • • • • • • • • • • • • • • • •
Private Pre-Screening of "Change of Plans" for Film Critics
On Saturday, December 14, 2013 Eagle Eye Media Entertainment will be hosting a free private pre-screening of the movie "Change of Plans". We are looking for 28 film critics who can attend and stay after the viewing to fill out a short survey about the movie. Please contact Wendy at eemescreening@gmail.com, if you are interested in being the first to watch and critique this film.
(Due to the fact that this is a private-viewing and sitting is limited: walk-ins will not be allowed; you must be on the VIP guest list, so make your reservations today)

Qualifications To Make The List:
(A) Be a Film Critic
(B) Love The Art
(C) Lets us know who you are (for example are you a : A Critic / Producer / Director / Writer / DP ext.) A short Bio will do.

(Refreshments and Popcorn will be given at the event)
• • • • • • • • • • • • • • • • • • • • • • • •
CASTING/CREW CALL for short, "The Death and Life of Norman Bailey"

Production Location: Providence, RI and surrounding areas
Director: Siri Borgen
Producers: Siri Borgen and Tennyson Turner
Contact: Turnerfamproductions@gmail.com
Auditions:
Saturday, December 14th & Sunday, December 15th
Providence Public Library Auditorium
150 Empire St. Providence, RI
Shooting Starts: Mid January
Shooting Ends: February/mid March
Accepting Union & Non-Union submissions; compensation TBD
Please send resume, headshot, and links to reel, if applicable to
Turnerfamproductions@gmail.com.
Synopsis:
The Death and Life of Norman Bailey is a story of love and redemption. It explores the power of love and its ability to transcend the boundary of death. When we are faced with adversity, we are faced with a decision. Do we rise above? Or do we fall victim? Norman spends the majority of his life choosing the latter, but finds a spark of life at 74 years old. Before he is given a chance to fully embrace it, Norman suddenly dies. Is there a chance for love and redemption after death?
Character Information:
NORMAN, MALE, looks 17-22. Leading. Norman is a skinny, bespectacled brown haired boy (do not need brown hair in order to audition). He is an introverted creative. He is in love with Ella Clearwater, but he isn't the only one... Due to circumstances he accepts as out of his control, Norman wastes the majority of his life. After his death, Norman gets a chance at redemption.
ELLA CLEARWATER, FEMALE, looks 19-25. Leading. Ella is a beautiful girl who captures the attention and hearts of many a young man. She is a loving, kind spirit who carries a spark in her eye. She has feelings for Norman, but gets caught up with the domineering Gary, and fails to realize them until it may be too late.
GARY, MALE, looks 19-25. Supporting. Gary is a built, dark-haired 18-year-old boy (do not need dark hair in order to audition). He comes from a troubled home that we do not see. He finds his greatest joy in tormenting Norman, and he also has an eye for Ella.
GRACE BAILEY, FEMALE, looks 40-65. Supporting. Norman's mother. She is always there for him when nobody else is.
OLD NORMAN, MALE, looks 55-75. Leading. (See description above)
OLD ELLA CLEARWATER, FEMALE looks 50-75. Leading. (See description above)
NARRATOR, MALE OR FEMALE. Voice-over narration throughout the story. Speaks in a somewhat monotone voice, but personality still shines through. People with accents encouraged to audition (British, Australian, New England, etc.)
SOLICITOR, MALE, looks 30-55. Dry with a dry sense of humor. People with accents encouraged to audition (British, Australian, New England, etc.)
MR. CLEARWATER, MALE, looks 45-55, heavyset, Veteran back home from war, likes to drink, relies heavily on Ella and her mother. Mildly volatile behavior, but just verbal, not enough to make Ella fearful of him
EXTRAS & CREW (all ages & experience levels) We will be needing plenty of extras and crew. Please contact if interested. Also, anyone who auditions for a role and does not get cast is more than welcome to work on set as an extra and/or crew member.
• • • • • • • • • • • • • • • • • • • • • • • •
Painless
The next project from Ambrosino / Delmenico Films and Blue Bus Productions, to shoot in Rhode Island

Fresh off a world premiere at the Toronto International Film Festival, where IFC purchased the North American rights to the RI-produced Almost Human, the production teamof Anthony Ambrosino and Nicholas Delmenico are happy to announce their next RI feature will be the drama Painless. Writer/Director Jordan Horowitz will helm the tale of a lonely, reclusive man who becomes obsessed with finding a cure for his rare condition that doesn't allow him to feel physical pain. "It's a modern-day fable about loneliness and alienation, and the sacrifices one makes for what they believe in..." said Horowitz. He added... "feelings I think we've all experienced at some point in our lives." About the shooting locations, Producer Anthony Ambrosino said, "New England has always served as an incredible backdrop for film and television. We love shooting here, we love the support of our friends and neighbors and the talent here rivals what you'd find anywhere in the world." The project is still in its early stages with plans for a mix of both Hollywood faces and local talent rounding out the cast and crew.
Filming is tentatively scheduled to take place this winter in both Providence and Pawtucket, Rhode Island, as well as in New York City.
Painless is seeking interns to begin immediately. The film will be shooting in January with pre-production currently taking place in Rhode Island. Intern positions are volunteer only, but will be a great learning experience and a chance to make some useful contacts for the right candidates.
All interested please email painlessfilmcrew@gmail.com with resume.
• • • • • • • • • • • • • • • • • • • • • • • •
The next RIFC Production is underway
The Production Committee is currently reviewing scripts and will soon begin interviewing applicants for several key positions. Get your materials in to productions@rifcfilms.com to be considered for the following:
Director of Photography
Editor
Production Designer
Production Manager
Shoot off an email with links, resumes, letters of interest - whatever would make the committee consider you for on of these positions - to productions@rifcfilms.com.
If you aren't loaded with experience in this role or maybe you haven't even done it before at all - feel free to make your case regardless. We're open to giving people chances to try new challenges as long as they show genuine passion.

• • • • • • • • • • • • • • • • • • • • • • • •
Rhode Island Monthly
Look for local actors Jamie Christopher White, Jami Tennille and Tony Estrella in this December's issue of Rhode Island Monthly Magazine. The article is an intimate portrait of the lives of three local Rhode Island actors, sharing their stories, craft, and thoughts on the profession of being an actor living in Rhode Island.
Issues hit the stands on December 2nd!
• • • • • • • • • • • • • • • • • • • • • • • •
EDUCATIONAL DIRECTOR WANTED
The RIFC is looking to hire an educational director to help create and run a series of classes. The position pays on commission only. The duties of the educational instructor include:
Hiring teachers
Planning a schedule
Approving curriculums
Deciding what classes to run
Receiving and responding to feedback from students
Administering surveys at the end of each class
Negotiating pay rates of teachers
Promoting classes.
Explaining procedures to instructors.
Mailing out teachers 1099 forms
As Educational Director, you will be responsible for organizing and marketing a series of classes spanning all aspects of filmmaking. Qualified candidates should be organized, creative, driven and have an excellent understanding of how to use social media. Candidates should be local to Rhode Island. Marketing and promotion experience and some knowledge of film would be helpful.
Interested parties should e-mail info@rifcfilms.com
RE: Educational Director

Newport Beach Film Festival
The 2014 Newport Beach Film Festival will spotlight over 350 films from over 50 different countries, as well as premiere galas, an industry seminar series, spotlights, and question and answer sessions with filmmakers. Submit your film now for the chance to be part of the 2014 Newport Beach Film Festival!
Key Submission Deadlines:

December 20, 2013
January 24, 2014
To submit, visit www.newportbeachfilmfest.com


IMAGINE Magazine is proud to announce the honorees for our 2014 Industry New Year's Celebration & "Imaginnaire" Awards Gala!
Our "Imaginnaire" Honorees are:
Jay Craven, Writer, Director, Producer and Educator from Barnet, Vermont
Diane Pearlman, Executive Director of the Berkshire Media Collaborative from Great Barrington, MA
Margie Sullivan, Executive Producer at Redtree Productions & MPC President from Boston, MA
Chad Verdi, President & CEO Verdi/Woodhaven Production Co. from East Greenwich, RI
And as our Shooting Star, Erica Derrickson, Actor, Photographer, Writer & Founder of Hollywood Actors East.
New this year: I'm so happy to also announce Barry Nolan widely known for having anchored Hard Copy and fondly remembered for having co-hosted Evening Magazine will be our Master of Ceremonies!
Great New Party Venue and Fun New Party Bus: The Grand Ballroom of the Beautiful Providence Biltmore at 11 Dorrance Street in Providence, Rhode Island.
This Celebration Party is IMAGINE's Gift to our subscribers. Subscribe or extend and renew and you are automatically reserved for this memorable event and receive IMAGINE monthly! The party is our give to you. This event fills up every year. Subscribe now here:
http://imaginenews.com/2013/11/party-invitation-2014.
If you want to ride the Party Bus from Boston be one of the FIRST 50 to subscribe or renew and the Party Bus will be Free, too! The Hotel has extended an IMAGINE Party rate $124 for Superior Kings & $149 for Junior Suites for those wishing to remain overnight.
Exciting Guests, Sumptuous Buffet, Swag Bag and Networking with the Industry's Best & Brightest. Come to Celebrate & Be Charmed.
Steven Feinberg, the Rhode Island Film and Television Office Executive Director, comments, "We are delighted that IMAGINE MAGAZINE is holding their 8th Annual Imaginnaire party in beautiful downtown Providence. Carol Patton's magazine is the go-to publication for New England filmmaking and it is always exciting to have the celebration of New England entertainment right here in our own backyard. We look forward to seeing hundreds of shining stars together in one room to celebrate our local film industry. If you are already part of, or have dreams of being part of New England film, you will want to be there!"
It Will be Magical!
Subscribe or Renew here: http://imaginenews.com/2013/11/party-invitation-2014
I'm looking forward to seeing you on January 14th!
My very best wishes to you for Joyous Holiday Season,
Carol Patton
Publisher
IMAGINE Magazine




An Interview with Laura Colella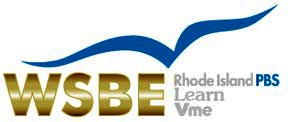 Carolyn Pickman is proud to acknowledge the 2013 ARTIOS AWARD for "Moonrise Kingdom"

Recently the Wes Anderson film "Moonrise Kingdom" received the Casting Society of America's award for Outstanding Achievement in Casting for a comedy feature film. As the Location Casting company connected with the film, Carolyn Pickman and the staff of C.P. Casting are privileged to be part of this important industry award.
CSA members are honored in over twenty different casting categories, for work in film, television and theatre. This is Carolyn's first win in the category of Feature Film - Studio or Independent - Comedy. She previously won Artios Awards for the movies "Gone, Baby, Gone" in the category of Feature Film - Independent - Drama, and for the movie "Mystic River in the category of Feature Film - Drama. Carolyn has also been nominated for Artios Awards, notably in 2011 for Ben Affleck's "The Town", and in 2010 for Martin Scorsese's "Shutter Island".
The ARTIOS awards are presented every year by the Casting Society of America. Since there is no Oscar category for casting, the ARTIOS is considered the film industry's equivalent.
The criteria are originality, creativity and the contribution of casting to the overall quality of a project. Nominees and winners are voted on by members in good standing of CSA.
Carolyn, Matt Bouldry, Kyle Crand, and Peter Dudgeon worked as a team on the project for 3 months. The teams efforts resulted in several local children and adults landing principle roles in "Moonrise Kingdom". This included discovering the lead "Suzy" played by Kara Hayward from Andover, MA. Kara's performance earned her a 2013 Young Artist Award nomination in Best Performance in a Feature Film for Leading Young Actress.
We thank the producers of "Moonrise Kingdom", the director Wes Anderson, and NY Casting Director Doug Aibel for giving us the opportunity to work on the film and to showcase our great New England talent.

Breakfast With Curtis
The 2013 Independent Spirit Award -winner tells the story of an offbeat community of bohemians who welcome an introverted, bespectacled young neighbor named Curtis into their world.

Breakfast With Curtis is the third feature film written, directed and edited by Laura Colella, who teaches at RISD and Brown, was a Sundance Fellow, and has been named one of "Filmmaker Magazine's 25 New Faces in Independent Film". Distributor Abramorama, in association with Executive Producer Michael A. Jackman (Gangs of New York, Eternal Sunshine of the Spotless Mind) and BOND Strategy and Influence, will open the film at the IFC Center in New York on December 4, and subsequently in Los Angeles, Chicago, and other cities.

The film had its World Premiere at last year's Los Angeles Film Festival and caught the attention of Paul Thomas Anderson (Boogie Nights, The Master), who hosted another LA screening of the film and moderated a Q&A with Laura Colella in February. "I absolutely love it," says Anderson. "You've never seen anything like it. It's a smile from beginning to end."

"With a magnificent script and a talented cast of players, Breakfast with Curtis masterfully captures the warmth of community and the catharsis of forgiveness," says Marc Schiller, CEO of BOND Strategy and Influence. "We are very excited to work with Laura to release this enchanting film, and introduce her one-of-a-kind characters to audiences."

"It's been extremely gratifying to see Breakfast with Curtis, a film I made with my friends and neighbors in Providence, resonate so profoundly with audiences on the festival circuit around the world," says director Laura Colella. "I look forward very much to the run at the Cable Car, and hope people will come out to experience the film with an audience, which is the most fun way."

Breakfast with Curtis has earned several awards and rave reviews on the festival circuit. Links, a trailer, and additional info can be viewed at www.breakfastwithcurtis.com.

Root Beer Studios
Our new contest video is up and ready for voting! To vote follow the link below and "like" MOGA on FB. From there type "RBSOfficial" in the search bar to find ours (All Thumbs). Vote and send to your friends! We are asking if everyone could share our video with at least 5 of their FB friends and ask that they do the same. Your votes mean a lot to us and the outcome of this contest could dramatically change the future for Root Beer Studios!
To vote CLICK HERE
-Like MOGA anywhere on FB
- Under the Voting app search for "RBSOfficial" in the search bar.
-Vote and send to friends!
We would love to hear your feedback as well!
Stay Classic,

Brian Bouyea
Root Beer Studios


RI Convention Center site of 2012 NE Broadcast & Cable Expo.

Calling all 2012 Attendees of the New England Broadcast and Cable Expo
We'd like to hear from you regarding our plans for 2014! Let us know what you think about the Expo returning to Providence.
Take this ONE question poll!

REAL FOOD MEDIA PROJECT LAUNCHES ONLINE FILM COMPETITION
Student contest focused on sustainable food and farming open for entries Oct. 10
SAN FRANCISCO — October 10, 2013 — Calling up-and-coming filmmakers; film, communications and food studies students — and anyone hungry for a deeper understanding of the nation's food system. A new film competition seeking short films about sustainable food and farming — the Real Food Media Contest — opens for entries today at www.realfoodmedia.org.
The contest invites aspiring filmmakers, or teams of food changemakers alongside communicators, to create a 30-second to four-minute films in one of four styles: documentary, advocacy, experimental, or "wildcard." Entries must be submitted by 9 p.m. EST on February 3, 2014.
A star-studded panel of judges will select the top film — and the public can also vote online beginning Wed., February 12. Winners will be announced on March 4, 2014.
Cash prizes will be given to the best 10 films and the audience choice winner, including a $5,000 grand prize and a chance for a screening at the Food and Farm Film Festival in San Francisco in April 2014.

Fantasy Author Celebrates Feature Film Announcements and Second Edition Release with International Talent Search
Author and film producer Danica Fontaine has announced pre-production for the $105M upcoming film series "Ethyrea", as well as an international talent search for one lucky individual to be hired as the Voice of the "Order of Ethyrea" audio book series. In addition to winning the AudioBook Narrator position, the winner of the contest will appear in the film, win an all expenses paid trip for two to the Los Angeles premiere of the Feature film "Ethyrea: Code of the Brethren", $1000 spending cash, dinner with Danica and the crew, as well as VIP passes to the Film release party.
"This contest is designed to be a blessing for someone," adds Fontaine. "We are working with our Industry Union reps to ensure we are in compliance while still opening doors for someone new and unique to be discovered. This is actually the first of two major contests that we will be running that are designed to specifically offer a platform for unknown talent to showcase themselves and shine."
The "Voice of Ethyrea" contest will be open to all qualified applicants and will begin on December 16, 2013. (No purchase necessary to enter / Some restrictions will apply) Contest Details will release on December 1, 2013 at ethyrea.com. To apply, applicants will upload a one minute recording of themselves reading their favorite passage of the book "The Order of Ethyrea: Code of the Brethren – Second Edition". Any submissions received before the announcements of details will be deleted without consideration.
"Ethyrea: Code of the Brethren" is a $105 million dollar live-action, animated feature film produced by Ethyrea Films, in conjunction with Reliance MediaWorks who are best known for their contributions to Life of Pi, Prometheus, Cowboys and Aliens and the critically acclaimed Lincoln, among others. It is the first of five films in a new, dynamic visual effects franchise, slated for worldwide theatrical release in 2015. Academy and BAFTA Award-winning Directors, producers, Artists, companies and multiple A-list names are attached to the project. Some major casting announcements, additional contest announcements, and more will be releasing over the next couple weeks. For additional information on the books and the contests visit ethyrea.com. Or you can visit the film page on www.imdb.com/title/tt2514074/.
For press or media related inquiries, including interviews and personal appearances by the Author, please email to Publicity@EthyreaFilm.com. Please denote the nature of your request in the subject line. For anything else, inclusive of retailer or preferred vendor information, please contact info@EthyreaFilm.com.

• • • • • • • • • • • • • • • • • • • • • • • •
15th WorldMediaFestival | global competition for modern media
Closing date for festival entries: January 31, 2014
Film, Television, Print, Web and Web TV productions
Please register your entries today.
The WorldMediaFestivals bring together what belongs together - leading professionals from communications departments, marketing, advertising and broadcasting companies from many parts of the world mix with the creative people from media production and agencies at the industry's event of the year in Germany's media metropolis Hamburg - providing an excellent networking forum for all attendees, the only one of its kind in Europe.
Simply the best - we honour and celebrate the winners which naturally could include you. Please register your entries online today. Thank you very much and with kind regards,
CoraChinbuah@worldmediafestival.org
Founder and initiator of the WorldMediaFestivals
The WorldMediaFestivals, October 2013 | An initiative by intermedia® Ottensener Str. 124 | D-22525 Hamburg, Germany |
T 49 (40) 43 25 09 39 | F 49 (40) 43 50 09 | From the USA: 011-49-40-43 25 09 39

Universal Film Festival
Hello Fellow Film Lovers,
We are excited to announce our upcoming film festival March 20-22, 2014. The Universal Film Festival, held in beautiful Kansas City, Missouri, is an entertainment event that celebrates the art of independent filmmaking from all over the world.
Please post info about the film festival on the bulletin board for your members. We are looking for films from independent film makers that are 15 minutes to 2 hours in length, all genres. Winners are selected by a judging panel of business and film industry professionals.
Visit the website at: www.universalfilmfestival.com for more information.
Any questions please call us at: 816.474.9988 or 913.730.0948.
Mail film and application to:
Universal Film Festival
1626 Broadway
Kansas City, Missouri, USA 64108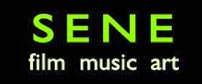 • • • • • • • • • • • • • • • • • • • • • • • •
Sixth Annual
SENE Film, Music & Arts Festival
April 23-27, 2014

The Audience Awards
CALL FOR SHORT FILM ENTRIES
The Audience Awards is thrilled to announce the first of five major competitions slated for 2014, THE AUDIENCE AWARDS SHORT FILM COMPETITION. The SHORT FILM competition will run April 1st - May 31st of 2014.
The purpose of The Audience Awards is to bring mass exposure to independent filmmakers to get their films noticed. The Audience Awards is an online film competition where the films with the most votes win. Filmmakers submit their films to The Audience Awards at www.theaudienceawards.com.
Voting for films runs April 1 - May 31st. Filmmakers share their film's link provided by TheAudienceAwards.com on their social media sites and via email with their fans and friends to gather the most votes. The film with the most votes at the end of the competition wins $5,000 cash and a distribution deal with FilmBuff.
This is your opportunity to get noticed and expand your fan base.
The Audience Awards is currently accepting films through February 28, 2014.
The entry fee is $10.
Films can be old or new works.
Submit your short film at www.theaudienceawards.com in one of these FILM CATEGORIES:
ADVENTURE/SPORTING: SHORT DOCUMENTARY
LGBTQ: SHORT FICTION FILM & SHORT DOCUMENTARY
GREEN: SHORT DOCUMENTARY
WOMEN FILMMAKERS: SHORT FICTION & DOCUMENTARY
LIVE ACTION SHORT FILMS
Submit your film early and begin building the buzz you'll need to win.
We will start posting films online in October!!!!!!!!!!!
For more information:
jeri@theaudienceawards.com
$10 Entry Fee
406-532-5399
SUBMIT YOUR FILM AT: www.theaudienceawards.com

Our goal is to bring indie filmmakers mass exposure. We hope you'll give us the chance.

Sincerely,
Jeri Rafter,
Producer, The Audience Awards

We Want Your Film News
Do you have an upcoming project? Audition? Screening? In the spirit of giving, I present to you not one but TWO options for spreading the word and increasing your project's visibility.
RIFC Newsletter & Facebook: E mail info@rifcfilms.com and please include the following info:
1. Contact E mail
2. Contact Information
3. When
4. Where
5. Your announcement
6. Is there a link to more info?
7. If casting - is it SAG?
8. If a work call - paid or unpaid?
Motif Magazine: E mail rpacheco737@hotmail.com and include your name and "FILM NEWS" in the subject line.
Motif will be running a regular section on local films news and would love to help promote your work.
Free of charge, you can notify more actors about your auditions and more film-goers about your screenings. These are good things.


Welcome New People! Here's how it works at LDI – You send us ONE (1) headshot and resume via regular mail

LDI Casting, P.O. Box 9666, Warwick, RI 02889 AND Register on our website. www.ldicasting.net
It's free and confidential. We do not ask for a resume on line, just some basic information. We do not charge you any money for our services. We ask that you contact us via emails and regular mail. Phone calls?…yeah, NOT so much. Please try other options to contact us first.

Anne Mulhall
LDI Casting
P.O. Box 9666
Warwick, RI 02889
401.383.7525
www.ldicasting.net




Do you want to influence the film industry?

Your support and participation can be critical to the production of films, documentaries, TV pilots, music videos and more.

View amazing projects by:
- Jairek Robbins, son of the world's most famous motivational speaker
- Kurt Angle, Olympic medalist/pro wrestler
- Allan Haber, ex-mafia drug dealer turned Capital Crimes Lawyer
Go to www.MovieHatch.com/projects to see how you can be rewarded!

Please contact us on Funding@MovieHatch.com with questions on submitting a project.






Join our new group in Facebook: Latinos de Rhode Island


The Newport/Bristol CVB has asked us to ask YOU to support the Van Johnson USPS stamp campaign. The late prolific actor Van Johnson is a native of Newport, RI. You can sign a petition at
www.vanjohnsonstamp.org Van Johnson Stamp - Home Page

Sign a petition requesting that a U.S. postage stamp be issued honoring screen legend, Van Johnson

Pawtucket Armory available for rent

(click for pdf)


Footage Firm has just released a brand new archive of looping backgrounds and effects, and to kick things off they are giving away 150 of their newest clips:
Giving Away New HD & SD Looping Backgrounds
They are giving away 10 different collections containing 150 looping particle effects, flourishes, abstract backgrounds and more.
These collections normally go for $249 each plus S&H, but you only cover the S&H.
Footage Firm is only giving away a limited number of these, so request yours before they are gone:
>> Get Your Complimentary Looping Backgrounds >>



FROM TOM KRAVITZ
· I thought I'd remind/ inform those in the RI Film and Theatre Community of Assembly Theatre, located at 144 Harrisville Main Street in Harrisville. If you would be so kind, please forward this email and photos to all members of RIFC and other partners.
· The Assembly seats 354, is listed on the National Register of Historic Places, and located in the historic village center of Harrisville.
· Another resource is the new, 25,000 square foot, Jesse M Smith Library with riverfront plaza space conveniently across the street from the theatre. It contains two meeting rooms (the smaller seats +/- 10 while the larger room seats +/- 65 depending on table setup) should you require formal meetings.
· Please contact Christine Langlois at 568-4300-131 or clanglois@burrillville.org for rental details.
Be well,

Thomas J. Kravitz
Director of Planning & Economic Development
Town Hall Annex Building
144 Harrisville Main St.
Harrisville, RI 02830
Phone: 401-568-4300-130
Fax: 401-710-9307

I have a collection of what looks like 1940's + dresses, shoes, and hats in their original hat boxes made by the hat company of Providence, RI.
I am looking to sell the whole lot.. BEST OFFER.
Darlene Trudeau
Visit my website: www.youravon.com/dtrudeau




Rhode Island Avid Users Group - RIAVIDUG
The Rhode Island Avid User Group, RIAVIDUG, is a user community of Avid professionals, educators, students and enthusiasts from the Rhode Island and nearby area who meet to share editing experiences and learn new skills relating to Avid products, solutions and related technology. To join the group, send an email to sandraluzzi@cox.net
Many films with RI ties have been edited on a Avid! Check out the listing at
www.riavidug.org/productions.htm

Announcing a New Addition: High Definition Filters for Motion Picture, Video and Broadcast Television Cameras

Filters are an integral part of the imaging process. HD Soft Tone and Neutral Density (ND) filters help to cure HD horrors. Designed specifically for High Definition picture acquisition, the new HD Soft Tone and Neutral Density ranges meet industry demand for improved HD image quality. The filters give cinematographers new creative options as they shoot with HD cameras, and peace of mind to actors and presenters when working in front of cameras that can pick up even the most minute of facial blemishes.
Please email us if you do not see the filter you need, and we might be able to add it to the store for you:
4x4 HD Soft Edge ND.9 Graduated
4x4 HD Soft Edge ND.6 Graduated
4x4 HD Soft Edge ND.3 Graduated
4x4 HD Circular Polarizer
4x4 Polarizer
4x5.65 85 Polarizer
58mm 85 Polarizer
105mm #1 HD Soft Tone Blush
105mm #1 HD Soft Tone Cool
105mm #1 HD Soft Tone Lilac
105mm #1 HD Soft Tone Pink
105mm #1 HD Soft Tone Turquoise
105mm #1 Clear HD Soft Effects
105mm #1 HD Soft Gold Enhancing Filter