IMPORTANT WARNING:

TO ALL RHODE ISLANDERS INTERESTED IN PURSUING CAREERS IN FILM AND TELEVISION
THIS IS A PUBLIC SERVICE ANNOUNCEMENT
We urge you to be cautious when choosing to work with talent and casting companies. Be sure to check with the Better Business Bureau at 508-652-4800 or the
State of Rhode Island's Attorney General's Office at 401-274-4400

Be sure to check our RI Film Calendar of Events for upcoming screenings and activities
www.film.ri.gov/eventcalendar.html


In partnership with Flickers' Rhode Island International Film Festival (RIIFF) and the Rhode Island Film and Television Office, Rhode Island PBS proudly presents doubleFEATURE,
an exceptional opportunity for our viewers to see artistic, original, award-winning short films from a collection of animation, foreign language, documentary, or fiction films each week.
doubleFEATURE showcases the art of the short film and the artists who make them. Each week, in addition to presenting a selection of two or more short films, between the short films,
Steve Feinberg, director of the RI Film and Television Office, and George Marshall, executive producer at RIIFF, interview filmmakers and industry professionals.
Thursdays at 10:00 PM and Fridays at 8:00 PM RI PBS Channel 36

www.ripbs.org/tv-schedule/local-programs
• • • • • • • • • • • • • • • • • • • • • • • • • • • • • •


Last week to enroll
Plan Now for Summer 2017
July 10-14
Kidseye Filmmaking Camp on Facebook
CLICK for information

Mike Messier's Thanksgiving short film wins Princeton Tiger Award
Clich HERE for details


Bombshell: The Hedy Lamarr Story

newportFILM Outdoors presented by Lila Delman Real Estate International
Thursday, June 29
Redwood Library and Athenæum Lawn
50 Bellevue Avenue, Newport, RI
6:40PM - Venue & food vendors open
7:25PM - Live music
8:40PM - Film + Q&A with producer Adam Haggiag
Suggested Donation: $5 RSVP: bit.ly/HedyDoc
Watch Trailer: bit.ly/HedyLTrailer
• • • • • • • • • • • • • • • • • • • • • • • • • • • • • •
Chasing Coral

newportFILM Outdoors presented by Lila Delman Real Estate International
Thursday, July 6
St. George's School Lawn
372 Purgatory Rd, Middletown, RI
6:35PM - Venue & food vendors open
7:20PM - Live music by Silverteeth
8:35PM - Film + Q&A with director Jeff Orlowski & producer Larissa Rhodes
Suggested Donation: $5 RSVP: bit.ly/CoralDoc
Watch Trailer: bit.ly/CoralTrailer

Actor Gary Sinise to Narrate World War II Foundation/Tim Gray Media's 21st Documentary Film on World War II

Gary Sinise will provide the narration for "Lifeline: Pearl Harbor's Unknown Hero"(working title) when the one-hour documentary film premieres around Veterans Day of 2018.
Sinise, well known for his award-winning movie and television roles, is an avid supporter of America's military, both past and present.
Joe George is probably a name unfamiliar to almost every American, but on December 7, 1941 at Pearl Harbor, Joe George was every bit a hero in the opening moments of
America's violent entry into World War II.
George, a crewman on the USS Vestal, which was moored along side the USS Arizona on Battleship Row in the harbor, ignored orders from a superior officer and helped save
the lives of 6 USS Arizona crewmen, the last Arizona sailors to get off the battleship alive.
A Medal of Honor effort is underway by the five remaining USS Arizona survivors to make sure Joe George is posthumously awarded the Medal of Honor
for his efforts at Pearl Harbor 76 years ago.
"Gary Sinise is absolutely the perfect person to narrate this important film, " said Tim Gray, Chairman of the non-profit World War II Foundation and writer, producer and director of 19 films to date on the personal stories of the WWII generation. "Gary has a tremendous voice, but most of all a deep passion for recognizing those generations who have done so much for us, both in the past and present day," Gray said.
Learn More About the Film by Clicking HERE

Upcoming Series looking for Creative Interns

An upcoming streaming variety series being shot in Rhode Island is looking for responsible interns willing to get their feet wet on a series that shoots both locally and globally. Production begins mid-summer and runs through the end of the year.

Internships are available in the following Departments. Read each carefully for requirements and instructions.

WRITING/CONTENT INTERNS: Staffed in the writer's room, these interns must have a desire to tell story, both narrative story and non-narrative (documentary style) story. Comedic and inspirational. Also, you must have a great awareness and understanding of internet trends; YouTube, Instagram, Twitter, Snapchat based content. A grasp on influential social media content and platforms is also needed. A recent example of this would be Fidget/Handspinners, and how that trend was showcased in social media. Please send us your resume, writing samples, a list of your influences, examples of non-narrative content you consider to have value, or non-narrative content that's just a good time to you, explaining why you feel that way.

PRODUCTION INTERNS: The backbone of the series. You'll be working closely with many other departments. You should have a good sense of management, organization, and a general interest in Television, Commercial, Documentary and Feature Film Production. Problem solving and critical thinking skills are needed. You should be adaptable and ready to lend a hand when needed in any capacity another department may require. This is also a good department for anyone unsure of their interest in the industry, whether in general or interdepartmental. Please send a resume and cover letter.

ART/COSTUME DEPARTMENT INTERNS: Set design, props, costumes, make-up (both beauty & SFX) are all a vital part of the series. You'll be learning how to bring a set from the page to the screen and how the design process works. If you're looking to learn to be handy/crafty on set, this is a good place to learn and develop those skills. You'll also learn how to costume talent properly, how to develop the look and style of a character, the logistics of the department and how to influence the development process. Please submit your resume, any portfolio work you've done in the past (i.e. designs, sketches, photos) and an explanation of what you're looking to get out of the experience.

EDITING DEPARTMENT INTERNS: With a series that releases and episode every week consisting of a multitude of content styles, there's a lot to the editing process. If you have an interest in video editing, color grading, graphics and VFX, then this is where you may want to be. You'll be working closely with the on-set editors, the post-production house and the graphics company on deliverables, edits and data management, learning the best practices along the way on how to manage a workflow that takes place over multiple locations. Please submit a resume, samples to anything you may have edited, color graded or any graphics you have done in the past (its alright if you don't have any of that and are looking to learn) as well as a paragraph or two explaining why you're interested in the Editing/Post-Production process.

CAMERA/LIGHTING DEPARTMENT INTERNS: Lenses, Lights, Cameras, Accessories. All kinds of fun tech and gadgets. This is a multicam show, using different cameras for different segments and content. You'll learn how to use the tech, how to choose the right camera and lenses for the right content and how to light properly for the desired style and focal points. Please send a resume, links to any work you have shot or lit, or assisted on, as well as a list of influences, both in film and in television.

SOUND DEPARTMENT INTERNS: Ideally this is for those with an interest in sound design, music, foley FX and voice. Due to the nature of the show, there is a lot of opportunity for you to be exposed to a multitude of ways in which sound can be used to tell a story and how music can affect style and tone. Please send a resume, links to any content you may have worked in the sound department or music department on, and an explanation what you hope to get out of this internship.

This will be a truly unique and interesting experience for everyone involved, with the ability to help create an original, funny and inspiring series. We hope to hear from you soon.

Please submit all applications to TLSContentSeries@gmail.com with the subject line "INTERNSHIP"


The 7dayPSA Competition Meets A Need For Cash Strapped Local Non-profits

CLICK for information

Roy W. Dean Grant Application - Summer
The Roy W. Dean Grant for Summer 2017 is now open for entries. Now celebrating its 25th year, the grant seeks independent film projects that are unique and
contribute to society. It is open to documentaries, short films, features, and web series. Deadline for entering the grant is June 30th, 2017.
http://fromtheheartproductions.com/roy-w-dean-film-grants-and-awards/
http://fromtheheartproductions.com/roy-w-dean-grant-form-summer/


Flickers' 2017 Youth Film Jury

Discover the art, craft and creativity of film in southern New England

Attention Student Film Buffs!

On August 8, 2017, Flickers kicks-off its 21st annual Rhode Island International Film Festival (RIIFF) in Providence, RI. This week-long celebration of independent cinema and film arts is New England's largest film festival that is accredited by the Academy of Motion Picture Arts and Sciences as a qualifier for Oscar® in the Live Action. Documentary, and Animated Short categories. It is one of only 10 Festivals in the United States accredited by the British Academy of Film and Television Arts (BAFTA). It is also a qualifier for the Canadian Screen Awards (Academy of Canadian Cinema & Television). Only 6 festivals out of over 7,000 worldwide share these distinctions.

Flickers is seeking students from Rhode Island high schools and area colleges to participate in its 2017 Youth Film Jury Program. The Youth Film Jury is a program that introduces young scholars and cinephiles to the world of independent film. Accepted applicants will have the opportunity to: 1. View a wide variety of films (narrative, documentary, animations, shorts, etc.) that they may never have otherwise had the chance to see; 2. Meet and interact with filmmakers, actors, industry professionals, and other film lovers from around the world; 3. Attend special screenings, World and US. premieres, and more; 4. Participate in a program that will stand out on college applications and resumes; 5. Volunteer at the Festival and become part of the RIIFF team; and, 6. Network and make connections to aid future endeavors in the film world!

Participation in the Flickers' Youth Film Jury provides all-access passes to the Festival and a mentored learning environment. The educational sponsorship value
for each participant is worth $1,000.

In addition to film screenings, the Festival will feature the return of the RI Film Forum-geared to be a region-wide educational workshop on bringing film production to the
Ocean State-award ceremonies, filmmaker symposia, the annual ScriptBiz Screenwriting Workshop, the new Documentary Film Forum, a walking tour of film locations in Providence,
an expanded KidsEye Interational Film Festival with morning workshops and kid-friendly activities,networking events and much more.

The program will be accepting applications through June 24, 2017. All applications will then be immediately reviewed and acceptance notifications will go out. To receive an application, please visit this link: http://www.film-festival.org/YouthJuryProgram.php
FLICKERS' 2017 YOUTH FILM JURY
Send your completed application to fferdinand@film-festival.org or mail it to:

Flickers' Rhode Island International Film Festival
Attn: Flickers' Youth Film Jury
Francis Ferdinand, Project Manager
83 Park Street, Suite 5, Providence, RI 02903
401/861-4445 * www.RIFilmFest.org

The World War II Foundation
Asking people for money is difficult, but so was watching 1,177 of your fellow crewmen die on the USS Arizona on December 7, 1941 at Pearl Harbor.
I do hope you will donate to help us chronicle the return of Raymond Haerry's ashes and urn to the great battleship and memorial.
This film, like all our projects, will be donated to American Public Television, schools and libraries.
Please also share this with your friends. Thank you.
GoFundMe
https://www.gofundme.com/n5-uss-arizona-a-journey-home

The World War II Foundation 401.644.8244
timgray@wwiifoundation.org www.wwiifoundation.org


Call for 2018 Film Submissions!
PCFF is now accepting short- and feature-length film submissions for the 9th Annual Providence Children's Film Festival (February 16-25, 2018)

PCFF welcomes international films including documentary, live action, animated, experimental and youth-made films that may inspire our viewers to think about the world in a new way.

The annual Festival brings the world to our children and community through important films made from extraordinary, often unrecognized filmmakers from all over the globe. Each year we search for films appropriate for youth and children with interesting stories that offer wisdom and multiple cultural perspectives and connections across all ages. Through our thoughtfully selected films, we hope to demonstrate the artistry and craft of filmmaking and provide opportunities to discuss the stories, people and connections from near and far.
The PCFF Film Jury selects films with content that speaks positively to young audiences and families from culturally diverse backgrounds. Please consider submitting if you have created work that can speak to all, including children and/or teens. We seek films that are entertaining and/or challenging to young minds with serious, true-to-life topics and narratives that may span a range of emotions. The film need not have a "storybook" ending to find a place in our Festival. PCFF welcomes international films (with subtitles) including documentary, live action, animated, experimental and youth-made films that may inspire our viewers to think about the world in a new way.


* Click here for 2018 Festival Film Application
* Click here for 2018 Youth Filmmaker Application (for filmmakers 17 and under)
Help us keep the projectors running!
Click Here To Donate
• • • • • • • • • • • • • • • • • • • • • • • • • • • • • •
PCFF Youth Filmmaking Workshop Videos on VIMEO!

Providence Children&rsquo's Film Festival offers children hands-on workshops to learn the craft of filmmaking during the annual Festival. 2017 Workshops
took place at RISD, Washington Park Library and Wanskuck Library.
Click HERE for videos

Exciting Professional And Educational Scholarship Experience This July In Quebec Province
Le project KINOMADA in Québec, QC, Canada, is looking for francophone film professionals and youth with talent from different professions (sound engineers, directors, actors, artistic directors, editors, etc.) to participate in their short film laboratory. You must have knowledge in the field and be willing to live a new experience! The event will take place in July.
Le project KINOMADA will welcome about 30 people coming from outside Quebec province. KINOMADA will provide lodging, food, local transportation and access to filming locations and equipment. Transport from United States and Canada to Québec City is also provided, giving priority to participants from members cities of the ''Réseau des villes francophones et francophiles d'Amérique'' (http://bit.ly/2oCShNk).
KINOMADA QUÉBEC 2017 SCHEDULE
July 7: arrival in Québec
July 8 and 9: professional training
July 10: scouting activities and opening night
July 11: production meeting
July 11 to 18: production of short films
July 18: projection night
July 19: special projection
July 20: road trip to Québec airport
TO APPLY, PLEASE CONTACT:
Vanessa Hebding
Coordonnatrice générale
Le projet KINOMADA
19, rue Sainte-Ursule #104
Québec, QC G1R 4E1
581 984-2626
admin@kinomada.org
CLICK for image


Flickers' Rhode Island International Film Festival Seeks Youth Film Jury Applicants For 2017
CLICK for .pdf

Now Casting Actors In New England
CLICK for information

The Best Places to Live and Work as a Moviemaker 2017
Click HERE
Press Release
Click HERE

Nominations announced for the Location Managers Guild International Awards
Click HERE


We Want Your Film News
Do you have an upcoming project? Audition? Screening? In the spirit of giving, I present to you not one but TWO options for spreading the word and increasing your project's visibility.
RIFC Newsletter & Facebook: E mail info@rifcfilms.com and please include the following info:
1. Contact E mail
2. Contact Information
3. When
4. Where
5. Your announcement
6. Is there a link to more info?
7. If casting - is it SAG?
8. If a work call - paid or unpaid?
Motif Magazine: E mail rpacheco737@hotmail.com and include your name and "FILM NEWS" in the subject line.
Motif will be running a regular section on local films news and would love to help promote your work.
Free of charge, you can notify more actors about your auditions and more film-goers about your screenings. These are good things.
motifri.com/give-me-five-film-festival-a-students-perspective


Flickers' Rhode Island International Film Festival announces dates for its 21st season
CLICK for .pdf
• • • • • • • • • • • • • • • • • • • • • • • •
2017 Internships Available With Flickers' Rhode Island International Film Festival
CLICK for .pdf
• • • • • • • • • • • • • • • • • • • • • • • •
Upcoming partner event with the middlebury new filmmakers festival
CLICK for info


Flickers' Rhode Island International Film Festival Announces Dates For Its 21st Season
PROVIDENCE, R.I. – This summer, the Flickers' Rhode Island International Film Festival (RIIFF) will celebrate its 21st year. The dates for this year's Festival are August 8th – 13th. Programming will take place throughout the capital city of Providence and at locations across the state including Newport, Cranston, Warwick, East Greenwich, Cumberland, Woonsocket, Tiverton and Westerly.
This year's Festival will be a celebration of the 35th Anniversary of the Flickers Arts Collaborative, the creator and non-profit producer of RIIFF. The 2017 Festival will include cinematic retrospectives from Flickers' past that will be available at 1981 ticket pricing. Opening night on August 8th will take place at the Providence Performing Arts Center (PPAC).
Festival passes are on sale now and are available online at http://www.film-festival.org/ticketspasses.php
The Flickers' Rhode Island International Film Festival (RIIFF), has secured its place in the global community as the portal for the best in international independent cinema, earning the respect of domestic and foreign filmmakers, filmgoers and trend watchers. This confluence of art and commerce brought together world-class celebrities, award-winning filmmakers, new talent and audience members in record numbers last year.
Ranked as one of the top 10 Festivals in the United States, RIIFF is a qualifying festival for the Live Action, Animation and Documentary Short Film Academy Awards through its affiliation with the Academy of Motion Picture Arts & Sciences, the British Academy of Film and Television Arts (BAFTA) and the Canadian Screen Awards.
There are only 6 film festivals worldwide that share this distinction and RIIFF is the only festival in New England.
For more information, please visit www.rifilmfest.org. The Festiival is located at 83 Park Street, Suite 5, Providence RI 02903. Telephone: 401-861-4445, e-mail: info@film-festival.org.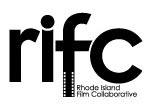 Got Filmmaking News?
Send your casting calls, premieres, and announcements to info@rifcfilms.com. Preference given to members.
• • • • • • • • • • • • • • • • • • • • • • • •
Not an RIFC Member?
Members get these great benefits:
• Access to discounts
• A free mini-website
• Special, members-only events,
• Members-only newsletter with job and production info
Take five minutes and become a member now.
• • • • • • • • • • • • • • • • • • • • • • • •


www.facebook.com/groups/34759767706


Thank you to all of you who attended our 2017 IMAGINE Industry New Year's Celebration & "Imaginnaire" Awards Gala! See our lively video by Andy Crosby at www.imaginenews.com.
if you work in or for our industry, you will want to get listed in the 2017 compendium of resources available in New England going out to local, national and international studios and producers.
This important outreach is designed specifically to attract movie making here!
IMAGINE's New England Production, Resource & Locations Guide is in the works! This is the 411 for New England that really gets around! Let us take your image/message/ad to Hollywood (specifically Burbank) and put it in the hands of over 2,000 industry professionals attending AFCI's Locations and Global Production & Finance Shows.
List here: http://imaginenews.com/production-guide/submit-your-listing/
List your industry related business, service, products, talent, skills, learning opportunities, organizations, festivals, supportive technology and other offerings that contribute to the overall success of our production industry in New England. Listings are inexpensive and effective.
In addition to our regular and bonus distribution, this production guide stays online 24/7/365 for the entire year. Our unique online visitors come from all over the world looking for talent and services.
So, help us give Hollywood and the world a "shout out" and let us take your message where it will be seen by decision makers who bring their work here and need to know about you and what you have to offer!
More than $3 billion of location production dollars are up for grabs at this event. This effort is an annual outreach that IMAGINE makes in behalf of our industry to be sure that we get more than our fair share of location dollars. IMAGINE prints thousands of extra copies and ships them to the west coast for this event. Needless to say, we need your support for this unique and impactful representation of our region. Bringing more location work here is what this is all about.
Contact me if you have any questions. I look forward to your participation and support. IMAGINE Magazine couldn't do this essential outreach without you. Thank you!
Do it now and feel free to share or forward this message.
My very best to you as always,
Carol Patton
Publisher
IMAGINE Magazine
185 Mt. Auburn Street
Cambridge, MA 02138
617 576-0773 Office
617 864-4923 FAX
publisher@imaginenews.com
www.imaginenews.com
The Business of Film, Television and New Media Production in the Northeast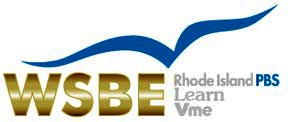 Thank you for choosing to be a part of the Rhode Island PBS community.
Do you watch Rhode Island PBS?
Do you enjoy the programs we air?
If so, we ask, please support the programs you love.

This year, we are excited to announce our participation in #GivingTuesday, an international day of generosity on Tuesday, November 29.

Funds raised will go directly to help bring NEW programming to Rhode Island PBS for the 2017 season.
Can you help us reach our goal of $7,500 to bring 50 new episodes to the station?
CLICK for more


The new PCFF FILM HUB connects the community with resources to discover, explore and engage with film
CLICK for info

Seeking Upscale Contemporary Homes in Northern RI
Local Location Scout Seeking Large Upscale Contemporary homes for use in upcoming video and photography projects for New England Based company.
Home should be minimum 3500 Square feet but prefer 5000 Square feet.
Contemporary and Well decorated with LOTS of Natural Light.
Please only within 1/2 hour of Providence
Looking for Quiet Neighborhood with ample parking for crews.
Generous day rate compensation is offered.
If interested please email me 5-6 Digital photos of your kitchen, Family Room, Yard and front of home. I will respond to each submission. If I feel your home
would fit our needs I would set up a meeting for a walk through and full home scout During week of October 11th.
I look forward to hearing from you.
Raymond Forbes
Locations +
Boston
617.803.6230 cell
raymondforbes@me.com
http://www.raymondforbes.com

Moviemaker Magazine
Best Places to Live and Work as a Moviemaker 2016: Top 10 Small Cities and Towns
CLICK for .pdf

Painless
Painless wins the prestigious New Vision Award at Cinequest in San Jose CA

CLICK for press release
• • • • • • • • • • • • • • • • • • • • • • • •
The official trailer for Painless is HERE
The official poster for Painless is HERE

Now Casting: My Super Sweet

The legendary series that started it all - is back and bigger than ever before. All eyes are on you - friends and followers alike. It's the celebration of a lifetime
marking a coming of age.
It's a party unlike any other. And it's all for you... not just your social media but #OnMTV
MTV cordially invites you to My Super Sweet... an extraordinary television event featuring the most important day of your life marked by the greatest of celebrations - Sweet Sixteen, Quinceanera, Debutante Ball, Debut, or any other coming of age milestone event - if it's going to be lit, we want to know about it!
Doron Ofir Casting, is searching nationwide for the most popular, outrageous, glitzy, girls and boys who are planning extravagant parties that will show the world just how
#blessed they really are!
We want to showcase the most Instagram-enviable celebrations ever seen. Snap the sweetest and most memorable moments of your life that'll make all your Snapchat followers
comment #goals when they see just how turnt your party gets!
Allow us to take part in your life changing celebration and put the greatest filter on your special day.
Apply now at www.mysupersweetcasting.com
*Must be at least 13 years old to apply and legally eligible to work in the United States*




On the Road
ABC6 News was recently "On the Road" with anchors John DeLuca and Alexandra Cowley in the capitol city, live from Federal Hill.
John and Allie sit down with Steven Feinberg, Executive Director of the Rhode Island Film and TV Office. Steven drops some hints about potential filmand television
prospects in Rhode Island's future.
CLICK FOR VIDEO




"A Lively Experiment" WSBE TV RI PBS

For those who missed it or those who do not have access to cable, here is the online video link to the show that premiered on June 6th.
The Panel included:
Dyana Koelsch -- Moderator
Steve Feinberg - Executive Director of the Office of Film and TV
Randall Rosenbaum - Executive Director of the State Council on the Arts,
Julie Snyder, motion picture producer /location manager
George T. Marshall - Film professor at Roger Williams University and Executive Director of the Rhode Island International Film Festival.
The Topics Addressed:
· Job Creation
· Wages
· State taxes
· Tax credit program
· Marketing the state to lure production companies
· Impact of film festivals on the community as well as use as marketing tool.
Enjoy!
George T. Marshall,
Executive Director/CEO
FLICKERS: Rhode Island International Film Festival


The 1st Thursday of each month, Rhodywood.com hosts a Filmmaker's Showcase for independent producers at the Brooklyn Coffee & Teahouse in Providence, Rhode Island. Our coffee house is also on www.Facebook.com To be our coffee house friend, type in: Brooklyn Coffee Teahouse.
We look forward to hearing and seeing you soon. We want Your Independent Films! We want to host your test screening review •DVD equipment - Surround sound - Large screen available. We also have casting call space above our coffee house Location:

Brooklyn Coffee Tea House • Anthony Demings • 209 Douglas Avenue • Providence, RI 02908 • 401-575-2284
for more info contact RHODYWOOD@yahoo.com

Anthony Demings
RHODYWOOD.com
RHODYWOOD@yahoo.com
401-575-2284


Welcome New People! Here's how it works at LDI – You send us ONE (1) headshot and resume via regular mail

LDI Casting, P.O. Box 9666, Warwick, RI 02889 AND Register on our website. www.ldicasting.net
It's free and confidential. We do not ask for a resume on line, just some basic information. We do not charge you any money for our services. We ask that you contact us via emails and regular mail. Phone calls?…yeah, NOT so much. Please try other options to contact us first.

Anne Mulhall
LDI Casting
P.O. Box 9666
Warwick, RI 02889
401.383.7525
www.ldicasting.net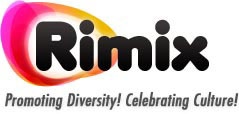 Join our new group in Facebook: Latinos de Rhode Island

Pawtucket Armory available for rent

(click for pdf)


Footage Firm has just released a brand new archive of looping backgrounds and effects, and to kick things off they are giving away 150 of their newest clips:
Giving Away New HD & SD Looping Backgrounds
They are giving away 10 different collections containing 150 looping particle effects, flourishes, abstract backgrounds and more.
These collections normally go for $249 each plus S&H, but you only cover the S&H.
Footage Firm is only giving away a limited number of these, so request yours before they are gone:
>> Get Your Complimentary Looping Backgrounds >>