IMPORTANT WARNING:

TO ALL RHODE ISLANDERS INTERESTED IN PURSUING CAREERS IN FILM AND TELEVISION
THIS IS A PUBLIC SERVICE ANNOUNCEMENT
We urge you to be cautious when choosing to work with talent and casting companies.
Be sure to check with the Better Business Bureau at 508-652-4800 or the
State of Rhode Island's Attorney General's Office at 401-274-4400

Be sure to check our RI Film Calendar of Events for upcoming screenings and activities
www.film.ri.gov/eventcalendar.html


In partnership with Flickers' Rhode Island International Film Festival (RIIFF) and the Rhode Island Film and Television Office, Rhode Island PBS proudly presents doubleFEATURE,
an exceptional opportunity for our viewers to see artistic, original, award-winning short films from a collection of animation, foreign language, documentary, or fiction films each week.
doubleFEATURE showcases the art of the short film and the artists who make them. Each week, in addition to presenting a selection of two or more short films, between the short films,
Steve Feinberg, director of the RI Film and Television Office, and George Marshall, executive producer at RIIFF, interview filmmakers and industry professionals.
Thursdays at 10:00 PM and Fridays at 8:00 PM RI PBS Channel 36

www.ripbs.org/production/local-programs/doublefeature
• • • • • • • • • • • • • • • • • • • • • • • • • • • • • •


Apply Now! GiveMe5 Teen Film Lab!
Dear Educators -

As RISCA's new Education Director it is my pleasure to announce that registration is now open for the March 2018 GiveMe5 Teen Film Labs! The Labs will be offered at two locations again this year. Beginners, intermediate, and advanced filmmakers welcome. There is no cost for students to participate. Please follow the link below to the application. Completed applications can be faxed or emailed to my attention. The deadline for the Providence lab is Friday, March 09 and the deadline for the South Kingstown lab is Friday, March 16. A reminder that spots will be filled first come-first serve and incomplete applications will not be accepted.

This year's special theme is Point of View.

If you have questions, please feel free to contact me. I look forward to working with you.

- Maggie Anderson

GiveMe5 Teen Film Lab application CLICK HERE
• • • • • • • • • • • • • • • • • • • • • • • • • • • • • •
The first two files listed on this vimeo page (The Puppet and Miscalculations) are two of the student projects from the GiveMe5 lab.
Please enjoy! https://vimeo.com/pcff

16 International Film Festivals - in Jaipur India by JIFF has invited you to submit your work via FilmFreeway!
Welcome to Jaipur India
The call for entries for 16 International Film Festivals - in Jaipur India by Jaipur International Film Festival-JIFF is now open!
A special, unique spectrum international cinema celebration based on 16 subjects.
We can't wait to see what you've been working on, and we hope to see you at this year's festival!
Cheers,
16 International Film Festivals - in Jaipur India by JIFF
http://jiffindia.org/16IFF.html
http://jiffindia.org
Festival Dates: 4 to 6 May 2018
Founder: Hanu Roj

Audience Awards is proud to announce the Native American Doc Challenge
Click HERE

Steven Spielberg and Tony Kushner's 'West Side Story' Is Casting
Click HERE


This Year's Not-to-be-missed Event!
Click HERE
Order your ticket for The Red Carpet Experience
Seven Riiff Films Have Been Nominated This Year!

Ocean Film Challenge
Announcing new prizes for top audience and jury selected films:
1st Place Jury Winner: $1,000 + 2-round trip tickets on Singapore Airlines + a meeting with Dr. Sylvia Earle.
1st Place Audience Award Winner: $1,000 + an all-inclusive 7-day diving trip at VOLIVOLI Beach Resort Fiji for two.
Call To Action: Submit a short film 7 minutes or under about ocean preservation.

Submissions due February 14TH

Learn More

Southwest seeks micro short films of traveler's stories
Awarding $9,400 worth of flights to the top 5 jury-selected submissions.
In a video 3 minutes or less, tell a traveler's story. From reuniting with a loved one, to chasing a dream, to seeing the world from a new perspective, we want stories with heart.
Participants have until February 15, 2018 to submit and may submit up to 3 entries that must be varied in overall content and storyline, but can be presented as a sequence of stories based on a theme. The Southwest marketing team determines the finalists in this contest. Winners announced Feb. 22nd.
Deadline: Feb 15, 2018 at 11:59 pm CST

Learn More & Submit


Kidseye February Discovery Portal Editing Classes

Our KidsEye Discovery Portal editing classes continue throughout 2018 at the RIIFF Offices which are located at The Vets, 83 Park Street, Suite 5, Providence.

Here are the dates and times for the upcoming classes:

Saturday, February 17th at 10:00 a.m.
Saturday, March 24th at 10:00 a.m.
Saturday, April 21st at 10:00 a.m.

THE BACKSTORY:
Thanks to a grant from the Champlin Foundation, we have been able to create a media lab in our offices at The Vets that is designed to serve the youngsters who participate in our annual KidsEye Summer Filmmaking Camp. The Camp is now in its 20th year and is held at the University of Rhode Island in Kingston. This year's dates: July 9-13, 2018.

We are providing free editing programs for participants and alumni in the camp to better prepare them and enhance their camp experience and media literacy skill set. We will be bringing on board up to four (4) campers per session. All lessons will be one-on-one with supportive materials provided.
We have three editing bays available for the classes being offered along with cameras, audio recorders and a 4K playback system.

Saturday, February 17th CLASS:
The Session will be determined by those enrolling. We currently have four (4) different class levels ranging from Intro to Advanced.

Lunch and drinks will be available to attendees with a break during the session.
Again, this is a free program and available on a first-come, first-served basis.
If you are interested in attending, please contact Shawn Quirk at our ofice: 401/861-4445 or write to me at georget@film-festival.org

Once accepted into the class, you will receive an e mail confirmation in advance for your planning purposes.

Sincere thanks to Tim Haggerty and Shawn Quirk for bringing these programs online!


9th Providence Children's Film Festival
February 16 - 25 2018
Click HERE

• • • • • • • • • • • • • • • • • • • • • • • • • • • • • •
Tickets going fast for Opening Night Party and Film!
Click HERE

• • • • • • • • • • • • • • • • • • • • • • • • • • • • • •

Our top notch programming team has once again pre-selected outstanding films being considered for Academy Awards.
Click HERE
• • • • • • • • • • • • • • • • • • • • • • • • • • • • • •
PCFF Youth Filmmaking Workshop Videos on VIMEO!

Providence Children&rsquo's Film Festival offers children hands-on workshops to learn the craft of filmmaking during the annual Festival.
2017 Workshops took place at RISD, Washington Park Library and Wanskuck Library.
Click HERE for videos
• • • • • • • • • • • • • • • • • • • • • • • • • • • • • •
More than movies at the Festival. Check out our Reel Connections lineup!
Click HERE

The Root Beer Studios Barrel Run
Hello Everyone,

On February 18th Root Beer Studios will premiere a short film that we produce the very day before! That's right! We have no clue what the film is going to be until right before you do! We will be producing the short with a random genre, line of dialogue, character, and prop. We will also create the film inspired by various writing, directing and cinematography challenges. The headlining film will be screened after a showcase of other shorts produced by the team who helped us create it. We hope to see you there! Thank you so much for the support!

The Root Beer Studios Barrel Run:

When?: February 18th at 8PM
Where?: The Contemporary Theater Company (327 Main St, South Kingstown, RI 02879)
How?: Tickets are only $10!

Stay Classic,

Brian Bouyea
Root Beer Studios
1-401-580-2026
www.rootbeerstudios.com
CLICK for poster

Roy W. Dean Grant
Applications are now being accepted for the Spring 2018 Roy W. Dean Film Grant. Founded in 1993, the Roy W. Dean Grant is awarded to filmmakers with unique films that contribute to society. The Spring grant winner will receive $3,500 cash and $30,000 in film services to shoot and finish their project. Deadline for submission is April 30th, 2018.

Every filmmaker that applies receives a free consultation on their project.

Sponsored by donor Sonny Fassoulis through top rated film funding non-profit From the Heart Productions, projects accepted can be documentaries, short films, features, or web series. It is open to students and indie filmmakers with projects budgeted under $500K.

The $3,500 cash prize is supplemented by donations such as from 40% deduction on color, editing, and sound from ProMedia, and 30% discount in equipment rental from AbelCine Tech,Inc. NYC, camera lens holder from Frii Designs, and much more from many heartfelt donors.

You can apply for the grant at http://fromtheheartproductions.com/grant-application-form/.

For more information, please e mail info@fromtheheartproductions.com or call 805-984-0098


Providence Pictures is proud to announce
Native America

At the intersection of Native knowledge and modern scholarship is a new vision of America and the people who created it.
The four-part series travels back more than 15,000 years to reveal massive cities aligned to the stars, 100 million people connected by social networks spanning two continents, and unique systems of science and spirituality that continue to resonate in the lives of Native Americans to this day.
Read the full press release and check out the trailer!
Native America will air on PBS this Fall.
Stay tuned for special screenings and events leading up to broadcast. For updates and ways you can be involved be sure to like us on Facebook and follow us on Twitter and Instagram #NativeAmericaPBS

NATAS-Boston/New England Student Awards
Deadline Is 11:59pm
Thursday, February 15, 2018
Questions?
bnestudentawards@gmail.com
Click HERE

Joker's Wild
TBS's hit show, The Joker's Wild, is looking for contestants who are fun, smart, pop culture-savvy,with the personalities to keep up with the show's dynamic host, Snoop Dogg!
Click HERE

Cosmetic Surgery Tv Show Needs Couples
October Films is looking for US men & women seeking transformations.
Must be romantically linked couples aged 21-55 wanting to undergo physical cosmetic transformations together for a new makeover television series.
visit: www.cosmeticcasting.com
or e mail treatment@octoberfilms.tv
CLICK for flyer

TV Casting

Are you in love with someone in your ex's family?
Click HERE

The World War II Foundation
Asking people for money is difficult, but so was watching 1,177 of your fellow crewmen die on the USS Arizona on December 7, 1941 at Pearl Harbor.
I do hope you will donate to help us chronicle the return of Raymond Haerry's ashes and urn to the great battleship and memorial.
This film, like all our projects, will be donated to American Public Television, schools and libraries.
Please also share this with your friends. Thank you.
GoFundMe
https://www.gofundme.com/n5-uss-arizona-a-journey-home
The World War II Foundation 401.644.8244
timgray@wwiifoundation.org www.wwiifoundation.org

The Best Places to Live and Work as a Moviemaker 2017
Click HERE
Press Release
Click HERE


We Want Your Film News
Do you have an upcoming project? Audition? Screening? In the spirit of giving, I present to you not one but TWO options for spreading the word and increasing your project's visibility.
RIFC Newsletter & Facebook: E mail info@rifcfilms.com and please include the following info:
1. Contact E mail
2. Contact Information
3. When
4. Where
5. Your announcement
6. Is there a link to more info?
7. If casting - is it SAG?
8. If a work call - paid or unpaid?
Motif Magazine: E mail rpacheco737@hotmail.com and include your name and "FILM NEWS" in the subject line.
Motif will be running a regular section on local films news and would love to help promote your work.
Free of charge, you can notify more actors about your auditions and more film-goers about your screenings. These are good things.
motifri.com/give-me-five-film-festival-a-students-perspective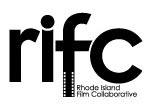 Got Filmmaking News?
Send your casting calls, premieres, and announcements to info@rifcfilms.com. Preference given to members.
• • • • • • • • • • • • • • • • • • • • • • • • • • • • • •
Not an RIFC Member?
Members get these great benefits:
• Access to discounts
• A free mini-website
• Special, members-only events,
• Members-only newsletter with job and production info
Take five minutes and become a member now.
• • • • • • • • • • • • • • • • • • • • • • • • • • • • • •


www.facebook.com/groups/34759767706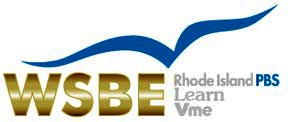 Thank you for choosing to be a part of the Rhode Island PBS community.
Do you watch Rhode Island PBS?
Do you enjoy the programs we air?
If so, we ask, please support the programs you love.

This year, we are excited to announce our participation in #GivingTuesday, an international day of generosity on Tuesday, November 29.

Funds raised will go directly to help bring NEW programming to Rhode Island PBS for the 2017 season.
Can you help us reach our goal of $7,500 to bring 50 new episodes to the station?
CLICK for more


The new PCFF FILM HUB connects the community with resources to discover, explore and engage with film
CLICK for info

Seeking Upscale Contemporary Homes in Northern RI
Local Location Scout Seeking Large Upscale Contemporary homes for use in upcoming video and photography projects for New England Based company.
Home should be minimum 3500 Square feet but prefer 5000 Square feet.
Contemporary and Well decorated with LOTS of Natural Light.
Please only within 1/2 hour of Providence
Looking for Quiet Neighborhood with ample parking for crews.
Generous day rate compensation is offered.
If interested please email me 5-6 Digital photos of your kitchen, Family Room, Yard and front of home. I will respond to each submission. If I feel your home
would fit our needs I would set up a meeting for a walk through and full home scout During week of October 11th.
I look forward to hearing from you.
Raymond Forbes
Locations +
Boston
617.803.6230 cell
raymondforbes@me.com
http://www.raymondforbes.com

Moviemaker Magazine
Best Places to Live and Work as a Moviemaker 2016: Top 10 Small Cities and Towns
CLICK for .pdf




On the Road
ABC6 News was recently "On the Road" with anchors John DeLuca and Alexandra Cowley in the capitol city, live from Federal Hill.
John and Allie sit down with Steven Feinberg, Executive Director of the Rhode Island Film and TV Office. Steven drops some hints about potential filmand television
prospects in Rhode Island's future.
CLICK FOR VIDEO




"A Lively Experiment" WSBE TV RI PBS

For those who missed it or those who do not have access to cable, here is the online video link to the show that premiered on June 6th.
The Panel included:
Dyana Koelsch -- Moderator
Steve Feinberg - Executive Director of the Office of Film and TV
Randall Rosenbaum - Executive Director of the State Council on the Arts,
Julie Snyder, motion picture producer /location manager
George T. Marshall - Film professor at Roger Williams University and Executive Director of the Rhode Island International Film Festival.
The Topics Addressed:
· Job Creation
· Wages
· State taxes
· Tax credit program
· Marketing the state to lure production companies
· Impact of film festivals on the community as well as use as marketing tool.
Enjoy!
George T. Marshall,
Executive Director/CEO
FLICKERS: Rhode Island International Film Festival


The 1st Thursday of each month, Rhodywood.com hosts a Filmmaker's Showcase for independent producers at the Brooklyn Coffee & Teahouse in Providence, Rhode Island. Our coffee house is also on www.Facebook.com To be our coffee house friend, type in: Brooklyn Coffee Teahouse.
We look forward to hearing and seeing you soon. We want Your Independent Films! We want to host your test screening review •DVD equipment - Surround sound - Large screen available. We also have casting call space above our coffee house Location:

Brooklyn Coffee Tea House • Anthony Demings • 209 Douglas Avenue • Providence, RI 02908 • 401-575-2284
for more info contact RHODYWOOD@yahoo.com

Anthony Demings
RHODYWOOD.com
RHODYWOOD@yahoo.com
401-575-2284


Welcome New People! Here's how it works at LDI – You send us ONE (1) headshot and resume via regular mail

LDI Casting, P.O. Box 9666, Warwick, RI 02889 AND Register on our website. www.ldicasting.net
It's free and confidential. We do not ask for a resume on line, just some basic information. We do not charge you any money for our services. We ask that you contact us via emails and regular mail. Phone calls?…yeah, NOT so much. Please try other options to contact us first.

Anne Mulhall
LDI Casting
P.O. Box 9666
Warwick, RI 02889
401.383.7525
www.ldicasting.net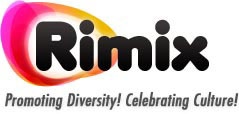 Join our new group in Facebook: Latinos de Rhode Island

Pawtucket Armory available for rent

(click for pdf)


Footage Firm has just released a brand new archive of looping backgrounds and effects, and to kick things off they are giving away 150 of their newest clips:
Giving Away New HD & SD Looping Backgrounds
They are giving away 10 different collections containing 150 looping particle effects, flourishes, abstract backgrounds and more.
These collections normally go for $249 each plus S&H, but you only cover the S&H.
Footage Firm is only giving away a limited number of these, so request yours before they are gone:
>> Get Your Complimentary Looping Backgrounds >>