Film Community News
IMPORTANT WARNING:

TO ALL RHODE ISLANDERS INTERESTED IN PURSUING CAREERS IN FILM AND TELEVISION
THIS IS A PUBLIC SERVICE ANNOUNCEMENT
We urge you to be cautious when choosing to work with talent and casting companies.
Be sure to check with the Better Business Bureau at 508-652-4800 or the
State of Rhode Island's Attorney General's Office at 401-274-4400
---
Be sure to check our RI Film Calendar of Events for upcoming screenings and activities
CLICK for Events Calendar
---

In partnership with Flickers' Rhode Island International Film Festival (RIIFF) and the Rhode Island Film and Television Office, Rhode Island PBS proudly presents doubleFEATURE, an exceptional opportunity for our viewers to see artistic, original, award-winning short films from a collection of animation, foreign language, documentary, or fiction films each week.
doubleFEATURE showcases the art of the short film and the artists who make them. Each week, in addition to presenting a selection of two or more short films, between the short films, Steve Feinberg, director of the RI Film and Television Office, and George Marshall, executive producer at RIIFF, interview filmmakers and industry professionals.
Thursdays at 10:00 PM and Fridays at 8:00 PM RI PBS Channel 36

www.ripbs.org/production/local-programs/doublefeature
• • • • • • • • • • • • • • • • • • • • • • • • • • • • • •

---

Celebrating its 20th Year
Kidseye Summer Filmmaking Camp
Returns July 2018!
CLICK for information
---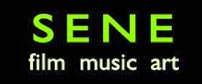 SENE Film, Music & Arts Festival has once again been named one of the Top 50 Film Festivals Worth the Entry Fee in 2018 by MovieMaker Magazine. We're honored to be included with so many other great festivals. Congratulations to everyone on the list!
https://www.moviemaker.com/archives/news/50-film-festivals-worth-the-entry-fee-in-2018/
---
Rhode Island-Produced Film "Randy's Canvas" wins Best Actor and Best Film in Beverly Hills
CLICK for .press release
---

2018 Internships Available With Flickers' Rhode Island International Film Festival
Interns To Work On Planning For 36th Anniversary Celebration
(PROVIDENCE, RI – March 15, 2018) Internship applications for Summer 2018 are now available for the Flickers' Rhode Island International Film Festival (RIIFF). The Festival is seeking motivated, industrious, self-starting students who care about the community and want to be a part of New England's largest film festival and its only Academy Award, BAFTA and Canadian Screen Award qualifier.

All internships with Flickers' Rhode Island International Film Festival are unpaid. A minimum of 15-20 hours per week is expected, although time commitments vary depending on the department. Interns work closely with the Festival staff on timely and compelling projects, many with a current focus on marketing, event planning, educational programs, technical operations, design, and community outreach. Students gain exceptional first-hand experiences helping an innovative, dynamic Festival serve a burgeoning Capital City, the New England region, and its varied mix of programs.

These internships are ideal for students majoring in Political Science, Business Administration, Communications, Film Studies, Advertising, Graphic Design, Public Relations, Marketing, Journalism, Photography, Hospitality, Computer Science, Web Programming, Accounting, Education, Psychology, Social Sciences, and other related fields.

Applicants should have strong written and verbal communication skills, as well as research,, word- processing, computer, and basic interviewing skills. Students can be assigned to areas related to their academic major or field of interest. Beyond this work, responsibilities may include assistance in a variety of projects, special events, and clerical functions when needed.
For more information, contact George T. Marshall, Executive Director, RIIFF, 83 Park Street, Suite 5, Providence RI 02903. Telephone: 401-861-4445, e-mail: info@film-festival.org. Applications can be downloaded at this URL: http://www.film-festival.org/internship.php

ABOUT THE RHODE ISLAND INTERNATIONAL FILM FESTIVAL:
The Flickers' Rhode Island International Film Festival (RIIFF), has secured its place in the global community as the portal for the best in international independent cinema, earning the respect of domestic and foreign filmmakers, filmgoers and trend watchers. This confluence of art and commerce brought together world-class celebrities, award-winning filmmakers, new talent and audience members in record numbers last year. Ranked as one of the top 10 Festivals in the United States, RIIFF is a qualifying festival for the Live Action, Animation and Documentary Short Film Academy Awards through its affiliation with the Academy of Motion Picture Arts & Sciences, the British Academy of Film and Television Arts (BAFTA) and the Canadian Screen Awards. There are only 10 film festivals worldwide that share this distinction and RIIFF is the only festival in New England. The Festival takes place every August. For more information about RIIFF, please visit www.rifilmfest.org.
---
The Documentary Survivors of Malmedy: December 1944
Narrated by The Star of NBC's Drama Chicago P.D. Jason Beghe to Premiere May 5th in Newport At Jane Pickens Theater and Event Center
It's the 20th documentary film on World War II Produced by the Non-Profit World War II Foundation & Tim Gray Media.
Bank Newport is Presenting Sponsor
Kingston, RI/Washington, DC-April 30, 2018- On December 17th, 1944, during day two of the famous Battle of the Bulge, the worst single massacre of American troops in World War II was unfolding in a frozen field south of Malmedy, Belgium.
The killing of 84 unarmed U.S. GIs is known throughout the world as The Malmedy Massacre. The Americans were executed by one of Adolf Hitler's most infamous and violent armored divisions. It was a chance meeting on December 17, 1944, between one of Germany's most brutal units and the small group of lightly-armed American soldiers of the 285th Field Artillery Observation Battalion.
One that turned historically deadly in just a matter of seconds, beginning with a single pistol shot from the side of the road.
Click Here to Watch Film Trailer
Many of those GIs still alive after the initial firing from German tanks and vehicles were then executed at point blank range by German SS soldiers. Those who survived played dead for hours in the frozen field, located at the crossroads of the village of Baugnez. They held their breath in the cold as their friends were shot. Some 50 Americans were able to escape the mass killing and later several testified against their German killers in war crimes trials. Today only 3 of the survivors remain.
Hear their stories of that day and get to know the truth behind the Malmedy Massacre. The only RI showing before national airing on PBS stations will be held May 5th at 1 PM at the historic Jane Pickens Theater and Event Center in Newport, RI.
Narrated by NBC Chicago P.D. Star Jason Beghe
---

Flickers' 2018 Youth Film Jury Discover the art, craft and creativity of film in southern New England
Attention Student Film Buffs!

On August 7, 2018, Flickers kicks-off its 22nd annual Rhode Island International Film Festival (RIIFF) in Providence, RI. This week-long celebration of independent cinema and film arts is New England's largest film festival that is accredited by the Academy of Motion Picture Arts and Sciences as a qualifier for Oscar® in the Live Action. Documentary, and Animated Short categories. It is one of only 10 Festivals in the United States accredited by the British Academy of Film and Television Arts (BAFTA). It is also a qualifier for the Canadian Screen Awards (Academy of Canadian Cinema & Television). Only 10 festivals out of over 7,000 worldwide share these distinctions.

Flickers is seeking students from Rhode Island high schools and area colleges to participate in its 2018 Youth Film Jury Program. The Youth Film Jury is a program that introduces young scholars and cinephiles to the world of independent film. Accepted applicants will have the opportunity to: 1. View a wide variety of films (narrative, documentary, animations, shorts, etc.) that they may never have otherwise had the chance to see; 2. Meet and interact with filmmakers, actors, industry professionals, and other film lovers from around the world; 3. Attend special screenings, World and US. premieres, and more; 4. Participate in a program that will stand out on college applications and resumes; 5. Volunteer at the Festival and become part of the RIIFF team; and, 6. Network and make connections to aid future endeavors in the film world!
Participation in the Flickers' Youth Film Jury provides all-access passes to the Festival and a mentored learning environment. The educational sponsorship value for each participant is worth $1,200.

In addition to film screenings, the Festival will feature the return of the RI Film Forum-geared to be a region-wide educational workshop on bringing film production to the Ocean State-award ceremonies, filmmaker symposia, the annual ScriptBiz Screenwriting Workshop, the new Documentary Film Forum, a walking tour of film locations in Providence, an expanded KidsEye Interational Film Festival with morning workshops and kid-friendly activities,
networking events and much more.

The program will be accepting applications through June 23, 2018. All applications will then be immediately reviewed and acceptance notifications will go out. To receive an application, please visit this link: http://www.film-festival.org/YouthJuryProgram.php
FLICKERS' 2018 YOUTH FILM JURY
Send your completed application to:

Flickers' Rhode Island International Film Festival
Attn: FYFJ, Program Manager
83 Park Street, Suite 5, Providence, RI 02903
401/861-4445 * www.RIFilmFest.org
---
Midnighters
"Fiendishly clever twists and turns!" -Hollywood Reporter
"One of the brisker, twistier low budget chillers in recent memory." -Birth.Movies.Death
"A notable genre surprise early in the year!" -RobertEbert.com
"A twisty thriller with horror-movie flourishes." -New York Times
"Ideally, a story like this executes one sharp turn after another while keeping its wheels on the road of plausibility. The Ramsays have pulled off that feat with aplomb." -National Review
"A new addition to the realm of juicy pulp puzzlers." -The A.V. Club

CLICK for poster
---
Joker's Wild
TBS's hit show, The Joker's Wild, is looking for contestants who are fun, smart, pop culture-savvy,with the personalities to keep up with the show's dynamic host, Snoop Dogg!
Click HERE
---
Steven Spielberg and Tony Kushner's 'West Side Story' Is Casting
Click HERE
---

PCFF Youth Filmmaking Workshop Videos on VIMEO!

Providence Children&rsquo's Film Festival offers children hands-on workshops to learn the craft of filmmaking during the annual Festival.
2017 Workshops took place at RISD, Washington Park Library and Wanskuck Library.
Click HERE for videos
---

The new PCFF FILM HUB connects the community with resources to discover, explore and engage with film
CLICK for info
---

Providence Pictures is proud to announce Native America

At the intersection of Native knowledge and modern scholarship is a new vision of America and the people who created it.
The four-part series travels back more than 15,000 years to reveal massive cities aligned to the stars, 100 million people connected by social networks spanning two continents, and unique systems of science and spirituality that continue to resonate in the lives of Native Americans to this day.
Read the full press release and check out the trailer!
Native America will air on PBS this Fall.
Stay tuned for special screenings and events leading up to broadcast. For updates and ways you can be involved be sure to like us on Facebook and follow us on Twitter and Instagram #NativeAmericaPBS
---
The World War II Foundation
Asking people for money is difficult, but so was watching 1,177 of your fellow crewmen die on the USS Arizona on December 7, 1941 at Pearl Harbor.
I do hope you will donate to help us chronicle the return of Raymond Haerry's ashes and urn to the great battleship and memorial.
This film, like all our projects, will be donated to American Public Television, schools and libraries.
Please also share this with your friends. Thank you.
GoFundMe
https://www.gofundme.com/n5-uss-arizona-a-journey-home
The World War II Foundation 401.644.8244
timgray@wwiifoundation.org www.wwiifoundation.org
---

Please join us!
June 14-17, 2018, in Downtown LA at LA Live, Regal Cinemas
We have three exciting headline red carpet events this year:

Thursday: Dr. Sylvia Earle's Ocean Film Challenge
Friday: April Reign's Race to Justice
Saturday: Women's Film Challenge
Each night we will honor a pioneering filmmaker. Stay tuned for the honoree announcement!
If you would like the opportunity to screen at the festival, Women's Film Challenge and Race to Justice is still open for submissions!
Interested in volunteering? Reach out to Hannah and she can let you know all about it!
Take advantage of early bird pricing!

Purchase All Access Festival Pass

---
The Best Places to Live and Work as a Moviemaker 2017
Click HERE
Press Release
Click HERE
---

We Want Your Film News
Do you have an upcoming project? Audition? Screening? In the spirit of giving, I present to you not one but TWO options for spreading the word and increasing your project's visibility.
RIFC Newsletter & Facebook: E mail info@rifcfilms.com and please include the following info:
1. Contact E mail
2. Contact Information
3. When
4. Where
5. Your announcement
6. Is there a link to more info?
7. If casting - is it SAG?
8. If a work call - paid or unpaid?
Motif Magazine: E mail rpacheco737@hotmail.com and include your name and "FILM NEWS" in the subject line.
Motif will be running a regular section on local films news and would love to help promote your work.
Free of charge, you can notify more actors about your auditions and more film-goers about your screenings. These are good things.
motifri.com/give-me-five-film-festival-a-students-perspective
---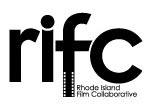 Got Filmmaking News?
Send your casting calls, premieres, and announcements to info@rifcfilms.com. Preference given to members.
• • • • • • • • • • • • • • • • • • • • • • • • • • • • • •
Not an RIFC Member?
Members get these great benefits:
• Access to discounts
• A free mini-website
• Special, members-only events,
• Members-only newsletter with job and production info
Take five minutes and become a member now.
• • • • • • • • • • • • • • • • • • • • • • • • • • • • • •


www.facebook.com/groups/34759767706
---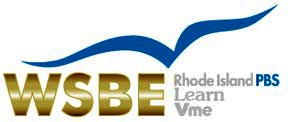 Thank you for choosing to be a part of the Rhode Island PBS community.
Do you watch Rhode Island PBS?
Do you enjoy the programs we air?
If so, we ask, please support the programs you love.

This year, we are excited to announce our participation in #GivingTuesday, an international day of generosity on Tuesday, November 29.

Funds raised will go directly to help bring NEW programming to Rhode Island PBS for the 2017 season.
Can you help us reach our goal of $7,500 to bring 50 new episodes to the station?
CLICK for more
---
Moviemaker Magazine
Best Places to Live and Work as a Moviemaker 2016: Top 10 Small Cities and Towns
CLICK for .pdf
---



On the Road
ABC6 News was recently "On the Road" with anchors John DeLuca and Alexandra Cowley in the capitol city, live from Federal Hill.
John and Allie sit down with Steven Feinberg, Executive Director of the Rhode Island Film and TV Office. Steven drops some hints about potential filmand television
prospects in Rhode Island's future.
CLICK FOR VIDEO
---



"A Lively Experiment" WSBE TV RI PBS

For those who missed it or those who do not have access to cable, here is the online video link to the show that premiered on June 6th.
The Panel included:
Dyana Koelsch -- Moderator
Steve Feinberg - Executive Director of the Office of Film and TV
Randall Rosenbaum - Executive Director of the State Council on the Arts,
Julie Snyder, motion picture producer /location manager
George T. Marshall - Film professor at Roger Williams University and Executive Director of the Rhode Island International Film Festival.
The Topics Addressed:
· Job Creation
· Wages
· State taxes
· Tax credit program
· Marketing the state to lure production companies
· Impact of film festivals on the community as well as use as marketing tool.
Enjoy!
George T. Marshall,
Executive Director/CEO
FLICKERS: Rhode Island International Film Festival
---

The 1st Thursday of each month, Rhodywood.com hosts a Filmmaker's Showcase for independent producers at the Brooklyn Coffee & Teahouse in Providence, Rhode Island. Our coffee house is also on www.Facebook.com To be our coffee house friend, type in: Brooklyn Coffee Teahouse.
We look forward to hearing and seeing you soon. We want Your Independent Films! We want to host your test screening review •DVD equipment - Surround sound - Large screen available. We also have casting call space above our coffee house Location:

Brooklyn Coffee Tea House • Anthony Demings • 209 Douglas Avenue • Providence, RI 02908 • 401-575-2284
for more info contact RHODYWOOD@yahoo.com

Anthony Demings
RHODYWOOD.com
RHODYWOOD@yahoo.com
401-575-2284
---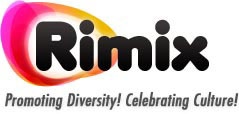 ---
Pawtucket Armory available for rent

(click for pdf)
---

Footage Firm has just released a brand new archive of looping backgrounds and effects, and to kick things off they are giving away 150 of their newest clips:
Giving Away New HD & SD Looping Backgrounds
They are giving away 10 different collections containing 150 looping particle effects, flourishes, abstract backgrounds and more.
These collections normally go for $249 each plus S&H, but you only cover the S&H.
Footage Firm is only giving away a limited number of these, so request yours before they are gone:
>> Get Your Complimentary Looping Backgrounds >>
---

Watch TV

---