Film Community News
IMPORTANT WARNING:

TO ALL RHODE ISLANDERS INTERESTED IN PURSUING CAREERS IN FILM AND TELEVISION
THIS IS A PUBLIC SERVICE ANNOUNCEMENT
We urge you to be cautious when choosing to work with talent and casting companies.
Be sure to check with the Better Business Bureau at 508-652-4800 or the
State of Rhode Island's Attorney General's Office at 401-274-4400
---
s
CLICK for Events Calendar
---

In partnership with Flickers' Rhode Island International Film Festival (RIIFF) and the Rhode Island Film and Television Office, Rhode Island PBS proudly presents doubleFEATURE, an exceptional opportunity for our viewers to see artistic, original, award-winning short films from a collection of animation, foreign language, documentary, or fiction films each week.
doubleFEATURE showcases the art of the short film and the artists who make them. Each week, in addition to presenting a selection of two or more short films, between the short films, Steve Feinberg, director of the RI Film and Television Office, and George Marshall, executive producer at RIIFF, interview filmmakers and industry professionals.
Double Feature airs Thursdays at 8:00 on RI PBS Channel 36

www.ripbs.org/tv-schedule
• • • • • • • • • • • • • • • • • • • • • • • • • • • • • •

---
AMC's New Supernatural Series, "NOS4A2" (working title), Begins Filming In Rhode Island
Zachary Quinto ("Star Trek", "American Horror Story") To Star
CLICK for press release
---

Native America
Mark your calendars for two new episodes
Tuesday November 13 on PBS at 9/8c (check local listings).
Can't wait? You can stream Episodes One and Two and see extended interviews, artifact adventures, sacred stories, and other bonus content on the PBS Native America website. www.pbs.org/native-america/home
Also listen to Series Producer Julianna Brannum (Comanche) and collaborators Jim Enote (Zuni), Leigh Kuwanwisiwma (Hopi), and Jhane Myers (Comanche) as they discuss making
the series on the Native America Calling radio show.
www.nativeamericacalling.com/thursday-october-11-2018-pbs-explores-native-america
---
11th Jaipur International Film Festival-JIFF
The Call For Entries Open!
Extended deadline: 15 November 2018
Click HERE
---

Calling all youth filmmakers: We want your movies!
Now accepting film submissions to the 2019 Youth Filmmaker Showcase!
http://providencechildrensfilmfestival.org/film-submissions-2019-youth-filmmaker-showcase/
Deadlines And Fees (No one will be turned away for lack of funds.)
Regular: October 25, 2018 / $25
Late: November 22, 2018 / $30
• • • • • • • • • • • • • • • • • • • • • • • • • • • • • •
Celebrate a Decade of Wonder!
Click HERE
---
Frequency Writers
A writing community for RI & Beyond
Click HERE
---

Flickers Encore Series
Please mark your calendars as we begin our second season at the Rooftop of the Providence G for the Flickers' Encore Series. The Series will run for five months, November through March.

The evening begins at 6:00 p.m. with the Unplugged Acoustic Songwriter Series, followed by an hour of films at 8:00 p.m.

See some of the Best Film of 2018 and enjoy the an evening of music, food and friends.

CLICK for Dates and Events
---
Painless
Painless [painlessmovie.us19.list-manage.com] is NOW AVAILABLE to watch on a number of digital platforms and channels.
iTunes - https://itunes.apple.com/us/movie/painless/id1437039731
Amazon - https://www.amazon.com/Painless-Joey-Klein/dp/B07HS2Q57Y/ref=sr_1_1?s=instant-video&ie=UTF8&qid=1538499025&sr=1-1&keywords=painless
Google Play
https://play.google.com/store/movies/details/Painless?id=ik5e9ydYRxw
Vudu
https://www.vudu.com/content/movies/details/Painless/987489
Direct TV
https://www.directv.com/movies/Painless-M3ByTDF0clo1RG05NWxEaWJJM2NSUT09?keyword=painless
Verizon Fios
https://www.verizon.com/Ondemand/Movies/MovieDetails/movie/VUBM0000000070428401
For those of you interested in DVD's, they should become available at different stores within the next couple of weeks (follow our Facebook page [painlessmovie.us19.list-manage.com] for updates) or you can get it directly from our website [painlessmovie.us19.list-manage.com] now by clicking the "Watch Now" button.
---

Kidseye Fall Discovery Portal
Our KidsEye Discovery Portal editing classes continue throughout the Fall at the RIIFF Offices located at The Vets, 83 Park Street, Suite #5, Providence.
Here are the dates and times for the upcoming classes:
Saturday, November 17th at 10:00 a.m.
Saturday, December 15th at 10:00 a.m.
THE BACKSTORY:
Thanks to a grant from the Champlin Foundation, we have been able to create a media lab in our offices at The Vets designed to serve the youngsters who participate in our annual KidsEye Summer Filmmaking Camp. Next year's dates are July 8-12th.
We will be hosting free editing programs for participants and alumni in the camp to better prepare them and enhance their camp experience and media skill set. We will be bringing on board up to four (4) campers per session. All lessons will be one-on-one with supportive materials provided.
We have three editing bays available for the classes being offered along with cameras, audio recorders and a 4K playback system.
SATURDAY, September 22nd CLASS:
Session One: Intro to Editing 10:00 a.m. - 2:00 p.m.,
Lunch and drinks will be available to attendees with a break during the session.
Again, this is a free program and available on a first-come, first-served basis.
If you are interested in attending, please contact Gabbi DiNobile at our office: 401/861-4445 or write to her at gdinobile@film-festival.org
Once accepted into the class, you will receive an email confirmation in advance for your planning purposes.
Sincere thanks to Tim Haggerty and Shawn Quirk for bringing these programs online!
Most cordially,
George T. Marshall
Executive Director
Flickers' Rhode Island International Film Festival
georget@film-festival.org
401-861-4445
---



Submit your web pilot to Zoe Saldana's BESE Pilot Challenge
to win a 6-episode limited web series
Click HERE
• • • • • • • • • • • • • • • • • • • • • • • • • • • • • •
Let's Talk Retirement
Click HERE
---

Providence Pictures is proud to announce Native America
At the intersection of Native knowledge and modern scholarship is a new vision of America and the people who created it. It is a world of massive cities aligned to the stars, 100 million people connected by social networks spanning two continents, and unique systems of science and spirituality that resonate in the lives of Native Americans to this day.
NATIVE AMERICA airs nationally on PBS
October 23, 30, & November 13.
For special pre-broadcast screenings and events in your area follow us on Facebook and social media for more ways to engage.
Narrated by Robbie Robertson - Mohawk and member of the famed rock group The Band
Trailer: http://providencepictures.com/pages/Native%20America/
Press Release: http://providencepictures.com/images/Native_America_airdate.pdf
---
The Marcus Harris Foundation

a new nonprofit organization committed to serving children, families, and the community at large. We've recently launched two new initiatives I'd like to share with you.
The first initiative is the Marcus Harris Poetry Fellowship, through which we offer a $500 award to a young poet seeking to further his/her writing and publishing aspirations.
You can learn more about the fellowship here:
https://marcusharrisfoundation.org/marcus-harris-fellowship
The second initiative is a video essay contest, through which we offer a $250 cash prize to a young filmmaker who submits a short video about the need to end cash bail in America.
You can learn more about the contest here:
https://marcusharrisfoundation.org/video-essay-contest

All entries must be received by no later than midnight (EST) on Sunday, October 28, 2018. The winner will be announced in November 2018.
Thank you,
Kara Bennett
The Marcus Harris Foundation
www.marcusharrisfoundation.org
---
Rhode Island World War One Film Festival
The Rhode Island World War One Centennial Commission (RIWW1CC) is pleased to announce that it will be hosting the Rhode Island World War One Film Festival at the following locations on the following dates and times:
+ Varnum Memorial Armory, 6 Main St, East Greenwich, RI 02818, on Friday, November 9, 2018, from 6:00 pm to 9:00 pm. Tickets are $10.00/Adult and $5.00/Child (12 or younger)
+ Providence Place Cinemas 16 and IMAX, Providence Place Mall, 10 Providence Place, Providence, RI 02903, on Saturday, November 10, 2018, from 12:00 pm to 6:00 pm. Tickets are $20.00/Adult and $10.00/Child (12 or younger)
Contact Matthew McCoy at riww1cc@gmail.com or (401) 447-0984 for purchase of advanced tickets.

Note: The RIWW1CC is still looking for venues to host an event on the afternoon of Sunday, November 11, 2018 and Monday, November 12, 2018. If you are interested in hosting the film festival on one of these days, please contact Matthew McCoy at riww1cc@gmail.com or (401) 447-0984.

#RIWW1CC [facebook.com] #USWW1CC [facebook.com] #RIWW1FF [facebook.com]
---
The Library Academy Awards
February 24, 2019
42 Awards under 11 categories
3 awards are exclusively for student film makers
Newest Film Awards On This Beautiful Earth!
Click HERE
---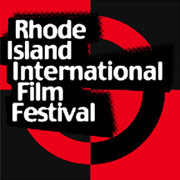 Flickers' Rhode Island International Film
Festival Announces Its 2018 Award Winners

Diverse Group of 295 International Films Shine at Academy-Award Qualifying Festival
CLICK for pdf
• • • • • • • • • • • • • • • • • • • • • • • • • • • • • •
Flickers' Rhode Island International Film Festival Announces Winner Of New Scholarship For Students In Film And The Arts
As Part Of Its Year Long Focus Celebrating Women In Film, An Annual Scholarship To Honor Retired University of Rhode Island Dean, Winifred E. Brownell Has Been Established

CLICK for details
---

Introducing the New World War II Foundation Global Education Center

Please Help Us Reach Our Phase One Goal. We Are Very Close!
Become a Charter Member or Sponsor Today
Opening Officially in September of 2018!
The World War II Global Education Center will be a first of its kind non-profit learning center based in Southern New England focused on sharing and preserving the personal stories, lessons and history of the WWII generation.

Our primary focus will be on educating grades 6-12 and college students, with additional emphasis on providing educators and researchers with the materials and tools they will need to properly teach and engage their students regarding World War II and how that generation experienced the years 1939-1945.

We will accomplish this via the following methods:
Artifacts on Display
Books That Can Be Checked Out
Films in our Small Theatre
Lectures On Site
Panel Discussions
World War II veteran speaking events
Global Skype Sessions
Teacher Interaction
Free On-Demand Global Access to our 20+ WWII Foundation Films
Thanks to our Current Donors and Supporters

Bill Belichick
The Providence Journal Charitable Fund
The State of Rhode Island
Kevin O'Neill
Mary and Walter Gray
The Rhode Island Foundation
Jon D'Allessandro
Bank Newport
John and Julie Coduri
Paul Clifford
Jerry McLaughlin
Jim McLaughlin
Woodrow Baird

Click HERE to Learn More About the World War II Foundation
---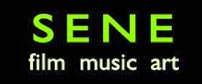 SENE Film, Music & Arts Festival has once again been named one of the Top 50 Film Festivals Worth the Entry Fee in 2018 by MovieMaker Magazine. We're honored to be included with so many other great festivals. Congratulations to everyone on the list!
https://www.moviemaker.com/archives/news/50-film-festivals-worth-the-entry-fee-in-2018/
---
Steven Spielberg and Tony Kushner's 'West Side Story' Is Casting
Click HERE
---

The new PCFF FILM HUB connects the community with resources to discover, explore and engage with film
CLICK for info
---

Providence Pictures is proud to announce Native America

At the intersection of Native knowledge and modern scholarship is a new vision of America and the people who created it.
The four-part series travels back more than 15,000 years to reveal massive cities aligned to the stars, 100 million people connected by social networks spanning two continents, and unique systems of science and spirituality that continue to resonate in the lives of Native Americans to this day.
Read the full press release and check out the trailer!
Native America will air on PBS this Fall.
Stay tuned for special screenings and events leading up to broadcast. For updates and ways you can be involved be sure to like us on Facebook and follow us on Twitter and Instagram #NativeAmericaPBS
---
Click
HERE
Press Release
Click HERE
---

We Want Your Film News
Do you have an upcoming project? Audition? Screening? In the spirit of giving, I present to you not one but TWO options for spreading the word and increasing your project's visibility.
RIFC Newsletter & Facebook: E mail info@rifcfilms.com and please include the following info:
1. Contact E mail
2. Contact Information
3. When
4. Where
5. Your announcement
6. Is there a link to more info?
7. If casting - is it SAG?
8. If a work call - paid or unpaid?
Motif Magazine: E mail rpacheco737@hotmail.com and include your name and "FILM NEWS" in the subject line.
Motif will be running a regular section on local films news and would love to help promote your work.
Free of charge, you can notify more actors about your auditions and more film-goers about your screenings. These are good things.
motifri.com/give-me-five-film-festival-a-students-perspective
---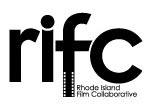 Got Filmmaking News?
Send your casting calls, premieres, and announcements to info@rifcfilms.com. Preference given to members.
• • • • • • • • • • • • • • • • • • • • • • • • • • • • • •
Not an RIFC Member?
Members get these great benefits:
• Access to discounts
• A free mini-website
• Special, members-only events,
• Members-only newsletter with job and production info
Take five minutes and become a member now.
• • • • • • • • • • • • • • • • • • • • • • • • • • • • • •


www.facebook.com/groups/34759767706
---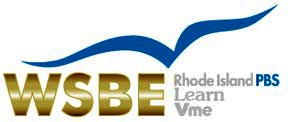 Thank you for choosing to be a part of the Rhode Island PBS community.
Do you watch Rhode Island PBS?
Do you enjoy the programs we air?
If so, we ask, please support the programs you love.

This year, we are excited to announce our participation in #GivingTuesday, an international day of generosity on Tuesday, November 29.

Funds raised will go directly to help bring NEW programming to Rhode Island PBS for the 2017 season.
Can you help us reach our goal of $7,500 to bring 50 new episodes to the station?
CLICK for more
---
Moviemaker Magazine
Best Places to Live and Work as a Moviemaker 2016: Top 10 Small Cities and Towns
CLICK for .pdf
---



On the Road
ABC6 News was recently "On the Road" with anchors John DeLuca and Alexandra Cowley in the capitol city, live from Federal Hill.
John and Allie sit down with Steven Feinberg, Executive Director of the Rhode Island Film and TV Office. Steven drops some hints about potential filmand television
prospects in Rhode Island's future.
CLICK FOR VIDEO
---



"A Lively Experiment" WSBE TV RI PBS

For those who missed it or those who do not have access to cable, here is the online video link to the show that premiered on June 6th.
The Panel included:
Dyana Koelsch -- Moderator
Steve Feinberg - Executive Director of the Office of Film and TV
Randall Rosenbaum - Executive Director of the State Council on the Arts,
Julie Snyder, motion picture producer /location manager
George T. Marshall - Film professor at Roger Williams University and Executive Director of the Rhode Island International Film Festival.
The Topics Addressed:
· Job Creation
· Wages
· State taxes
· Tax credit program
· Marketing the state to lure production companies
· Impact of film festivals on the community as well as use as marketing tool.
Enjoy!
George T. Marshall,
Executive Director/CEO
FLICKERS: Rhode Island International Film Festival
---

The 1st Thursday of each month, Rhodywood.com hosts a Filmmaker's Showcase for independent producers at the Brooklyn Coffee & Teahouse in Providence, Rhode Island. Our coffee house is also on www.Facebook.com To be our coffee house friend, type in: Brooklyn Coffee Teahouse.
We look forward to hearing and seeing you soon. We want Your Independent Films! We want to host your test screening review •DVD equipment - Surround sound - Large screen available. We also have casting call space above our coffee house Location:

Brooklyn Coffee Tea House • Anthony Demings • 209 Douglas Avenue • Providence, RI 02908 • 401-575-2284
for more info contact RHODYWOOD@yahoo.com

Anthony Demings
RHODYWOOD.com
RHODYWOOD@yahoo.com
401-575-2284
---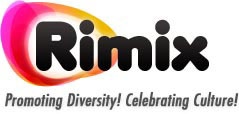 ---
Pawtucket Armory available for rent

(click for pdf)
---

Footage Firm has just released a brand new archive of looping backgrounds and effects, and to kick things off they are giving away 150 of their newest clips:
Giving Away New HD & SD Looping Backgrounds
They are giving away 10 different collections containing 150 looping particle effects, flourishes, abstract backgrounds and more.
These collections normally go for $249 each plus S&H, but you only cover the S&H.
Footage Firm is only giving away a limited number of these, so request yours before they are gone:
>> Get Your Complimentary Looping Backgrounds >>
---

Watch TV

---